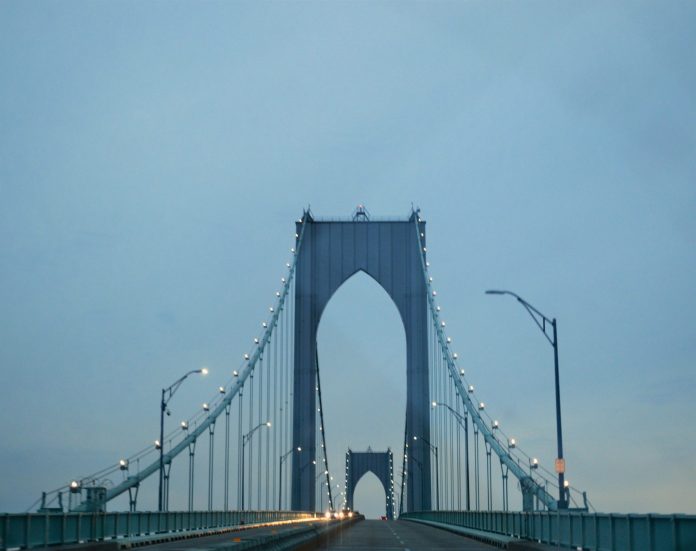 JAMESTOWN – The R.I. Turnpike and Bridge Authority reminded commuters Monday that the deck project on the Newport Pell Bridge is scheduled to resume in early May.
The Phase I work is expected to continue through August. The work will require single-lane closures on the bridge during non-rush hours. The re-commencement of work will consist of the installation of temporary traffic management signs and permanent digital lane control signals on the bridge, as well as repair work on the road deck's expansion joint header and routine bridge maintenance.
Phase II of the project, which is scheduled to begin in August, will resume the hydro demolition and replacement of the bridge deck.
Previous work on the bridge included partial depth hydro demolition and replacement of the concrete road deck from curb to curb, RITBA said, as well as the removal and replacement of the steel bearings from the bridge's original construction.