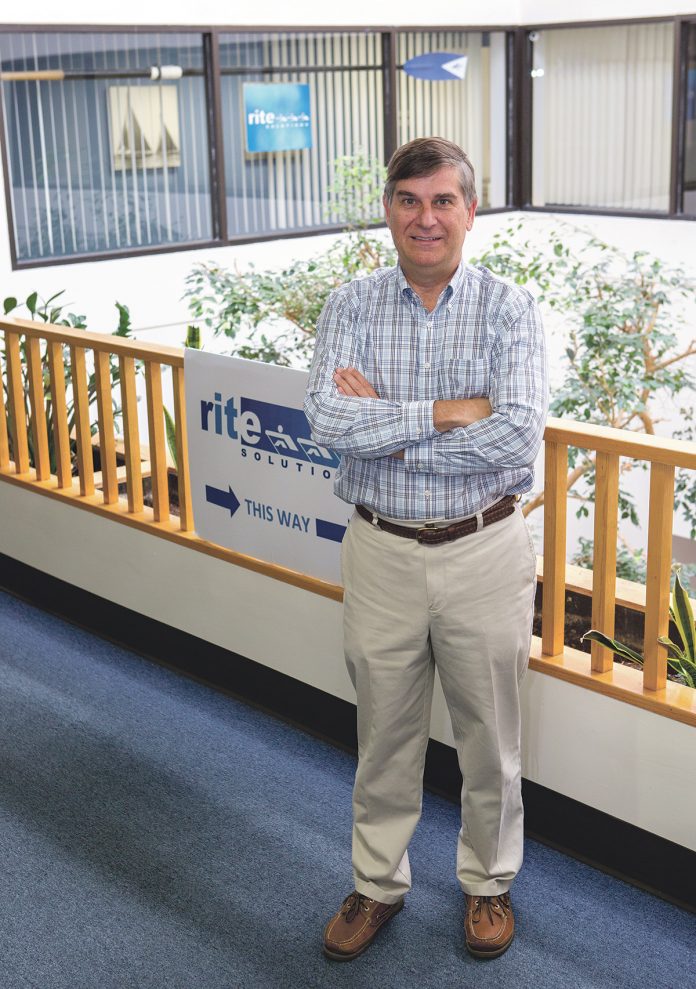 MIDDLETOWN – Rite-Solutions was one of 23 companies selected for a five-year, $561.2 million contract to develop future generations of unmanned undersea vehicle family of systems, or UUV FoS, for the U.S. Navy, the company announced Monday.
Rite-Solutions said it was selected as a primary contractor, which will mean that bids it wins from the contract may be subcontracted out to other companies from Rite-Solutions. A spokesman for Rite-Solutions noted the designation is significant because the company is typically a subcontractor working with other larger companies, and this move places Rite-Solutions on the same level as those companies.
All 23 companies in the contract will operate as primary contractors. Systems Engineering Associates Corp. announced it was selected as a primary contractor for the same contract in August.
"We are pleased to be included on this contract, with some of the biggest and most reputable companies in the aerospace and defense industry," said Mike Coffey, executive vice president and general manager at Rite-Solutions, in a statement.
The contract, which was announced by the Naval Undersea Warfare Center in Newport, will develop technologies in 12 functional areas. Rite-Solutions will be primarily focused in three of those areas. The company did not have an estimate for the value of the contract, as each part of the contract will be put out for competitive bid among the 23 companies.
"We will focus on three areas: software, architecture, and command and control functionality," said Coffey. "Our strength is integrating disparate systems into a single, cohesive system of systems."
Rite-Solutions told PBN it currently had roughly 220 workers and that the contract had the potential to spur hiring, however, due to the task-order nature of the contract, the impact was not immediately calculable.
The contract also has options that could bring its total value to $794.5 million.
"This contract is a little unique," added Coffey. "NUWC is taking a best-of-breed approach to acquiring technologies that will enable them to develop, build and support UUV systems. They will integrate the different technologies in the prototype phases of UUV FoS development, which will establish the baselines for future production."