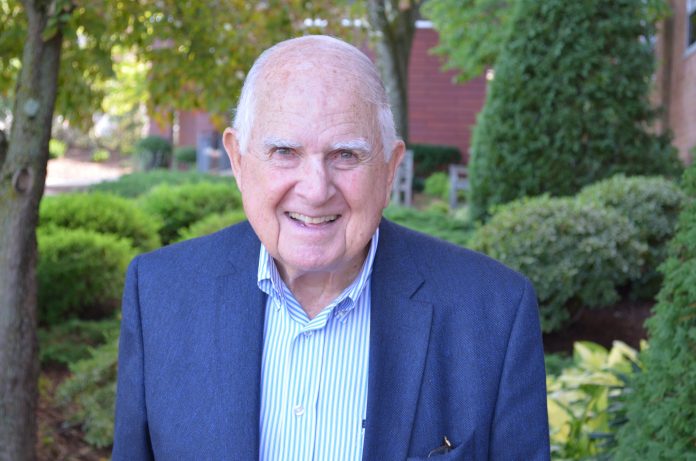 PROVIDENCE – Arthur S. Robbins, principal for Providence-based Robbins Properties Inc., will receive the 2019 Distinguished Service to Philanthropy Award from the New England Association for Healthcare Philanthropy during the organization's annual conference on March 4 at the Newport Marriott.
The award, which will coincide with the association's 50th anniversary, honors a New England philanthropist for generosity and contributions of time, leadership and resources to a health care organization, according to a news release from HopeHealth.
Robbins, who has served on HopeHealth's board of directors for 30 years and will be the 44th person to receive the Distinguished Service to Philanthropy Award, helped create and lead the hospice provider's Philanthropy Committee. He also led campaigns to build HopeHealth's first inpatient hospice facility, on Maude Street in Providence, and the current Hulitar Center inpatient facility and organizational headquarters on North Main Street in the city.
HopeHealth President and CEO Diana Franchitto and HopeHealth Vice President of Philanthropy Suzanne Fortier nominated Robbins for the award. In a statement, Franchitto said Robbins "embodies the core values of hospice," which are to offer comfort, compassion and dignity to patients at the end of life, and hope and healing to their families.
"Dignity at end of life means recognizing the person, their rich history, their lifetime of relationships and their desire for autonomy, even when physically compromised," Franchitto said. "Arthur Robbins has worked tirelessly for many years to ensure that dignity at end of life is respected and honored – and has inspired others to give by his example."
James Bessette is a PBN staff writer. Email him at Research@PBN.com.