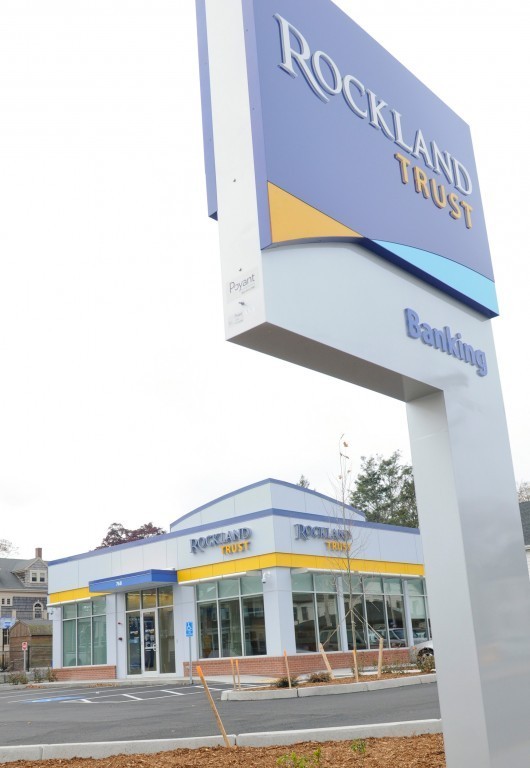 PROVIDENCE – Rockland Trust Co. will acquire the Milford National Bank and Trust Co. under terms of a recently announced merger agreement. The transaction will be final in the fourth quarter of 2018.
Rockland Trust is a wholly owned commercial bank subsidiary of Independent Bank Corp., with $8.1 billion in assets.
As of March 31, Milford National had $301 million in deposits, with a current overall cost of deposits of 0.4 percent, and $308 million in loans with a current yield of 4.7 percent. Milford National's wealth-management business, which is also being acquired by Rockland Trust, had $167 million of assets under administration.
Milford National serves Milford, Mass., and surrounding towns with three branches in Worcester County, two in Milford and one in the adjacent community of Mendon.
"Rockland Trust already has a Milford presence with many customer relationships in Milford and the surrounding area. We welcome the opportunity to further broaden our Worcester County presence," said Christopher Oddleifson, president and CEO of Independent Bank and CEO of Rockland Trust.
Kevin Meehan, chairman of the board of Milford National, said, "Our customers will enjoy the greater range of products, services and convenience that Rockland Trust offers."
Under the merger agreement, each share of Milford National stock will be exchanged for either 3.6 shares of Independent common stock or $275 in cash, resulting in an aggregate stock/cash consideration mix of 75 percent stock and 25 percent cash.
The board of directors of each company unanimously approved the transaction, which is subject to the receipt of required regulatory approvals, approval by Milford National shareholders and other standard conditions.
Mary Lhowe is a PBN contributing writer.