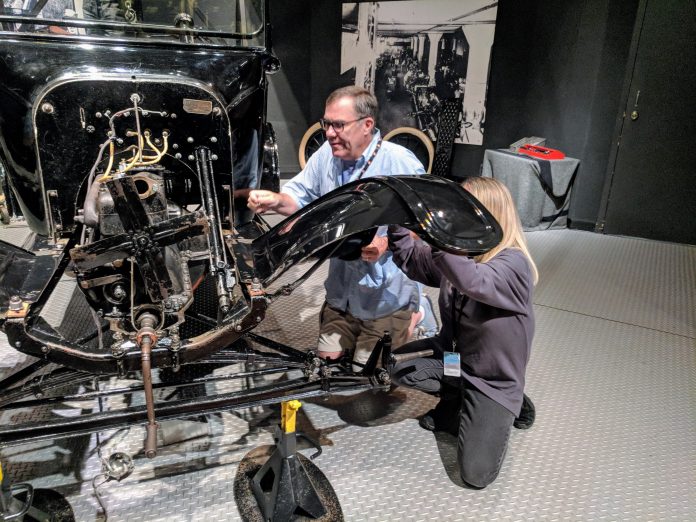 EAST GREENWICH – Charlie Laurent, a fourth-grade teacher at Rocky Hill School, has been awarded the Henry Ford's Innovation Nation Teacher Innovator Award grand prize.
Laurent was one of 10 teachers recognized nationally this year. He was selected for his project called "Caretakers of History," in which Laurent's students partnered with Smith's Castle in North Kingstown to raise awareness of the historic house museum and to make it more child-friendly.
The award is bestowed by The Henry Ford and Littleton Entertainment in conjunction with the television show "The Henry Ford's Innovation Nation" on CBS.
Laurent visited The Henry Ford in Michigan as part of the grand prize and was given a behind-the-scenes tour of the history destination and attended a teaching innovation workshop as well as a recognition ceremony.
"It was truly an honor to be recognized by such an esteemed organization as the Henry Ford Museum of American Innovation and its Learning and Engagement Team," said Laurent in a statement. "I made connections with creative and talented educators from throughout the country and explored the habits and actions of innovators. My time spent at The Henry Ford this summer was inspiring and I look forward to sharing my experiences with my colleagues and learners at Rocky Hill School."