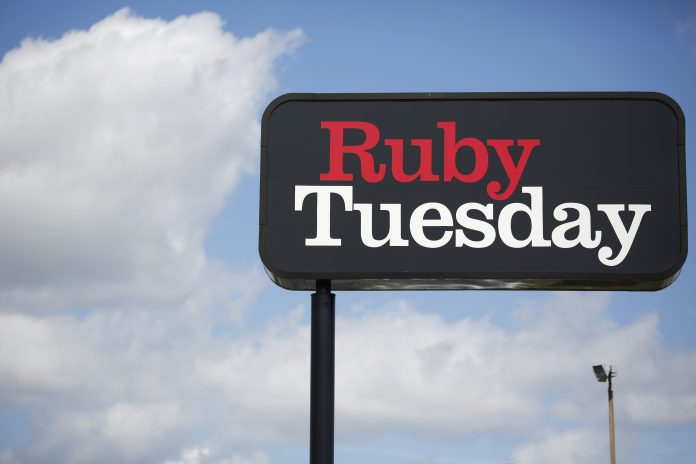 EAST GREENWICH – National restaurant chain Ruby Tuesday has abruptly closed both its locations in Rhode Island as part of a larger restructuring. The bar-and-grill casual dining concept had locations in Johnston and East Greenwich. Patrons were greeted on Thursday with a sign at the front door stating the restaurant had closed. The exterior signage for the eatery was covered.
The local closing is part of a larger restructuring of the company which is based in Maryville, Tenn. According to media reports, numerous Ruby Tuesday locations have been shuttered this week across the country including all of the company's New Jersey locations to as far away as Oklahoma. Employees were notified as the eateries were being closed by corporate personnel according to media reports.
The chain was sold to a private equity firm which took the company private earlier this year. As many as 100 restaurants have been closed since the beginning of the year. At its peak, there were over 650 Ruby Tuesday restaurants worldwide. The East Greenwich location was opened over twenty years ago. In addition to the two Rhode Island eateries, a third Ruby Tuesday had opened in Middletown. It closed over a year ago.
According to industry observers, casual so-called "bar-and-grill" restaurants have had declines in business due to changing tastes, food sensitivities and diners in search of ingredient-driven menu choices.
Phone calls to company headquarters were not returned.
Bruce Newbury is a PBN contributing writer.