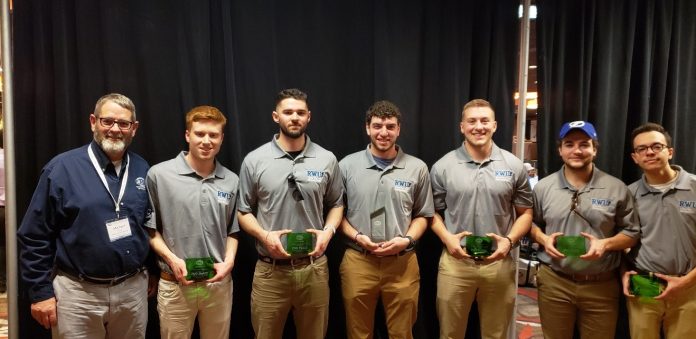 BRISTOL – Six students in the construction management program at Roger Williams University performed well at a recent national construction competition in Nevada.
The team, comprised of Carl Anderson, Nate Dionne, Ruben Fonseca, Jon Gomes, Nick Morrison and Greg Pomerleau, finished second place in the preconstruction category of the Associated Schools of Construction Region 6/7 competition that was held Feb. 7-9 in Sparks, Nev., the school announced.
The competition featured 13 schools and was won by the University of California Berkley.
The event involved a "seismic/structural" upgrade to a parking structure at Century City Mall in Santa Monica, Calif., according to a news release. Students in the competition were required to apply management skills and understand engineering requirements to prepare for a "large-scale" vertical expansion.
The Roger Williams University team "excelled" in all aspects of the competition, the school said, and was praised by judges from international construction firm PCL Construction on their preparation and how they reacted to challenges within the project.
Roger Williams University professor of construction management Michael Emmer said in a statement he was "pleasantly surprised" with his students' performance at the competition.
"Our students did awesome," Emmer said. "We were on a national stage, competing against major institutions [such as] the University of California at Berkley and Colorado State. They rose to the challenge. … It was a great way for our students to compete not just on a regional level but now a national level."
Emmer, the release states, is now planning to take four construction-management students to an international competition in the United Kingdom in November.
James Bessette is a PBN staff writer. Email him at Research@PBN.com.