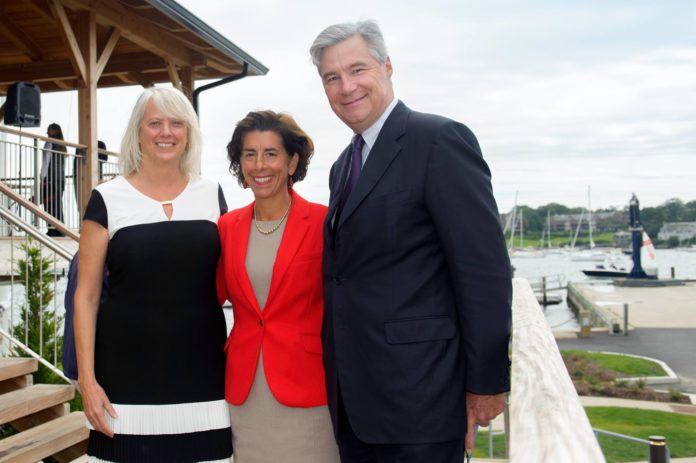 NEWPORT – Sail Newport celebrated the unveiling of its newly completed Mid-Park Marine Education and Recreation Center in a ceremony attended by leaders and officials from numerous state agencies Wednesday.
Sail Newport, a nonprofit public sailing center, has provided access to sailing programs, materials and instruction for interested individuals since 1983.
"This is a center truly worthy of the Ocean State," said Gov. Gina M. Raimondo, "The state-of-the-art sustainable design will allow Sail Newport to bring the magical experience of being out on the water to more Rhode Islanders."
The new facility, an 8,500 square-foot LEED registered building located in Fort Adams State Park, was planned and built with continued support from the State of Rhode Island in addition to several partners in construction and sustainability. In addition to sustainable building materials, the site features flood-resilient construction and energy-efficient heating and cooling systems.
"The State of Rhode Island, DEM and many generous donors have brought us to this day," said Sail Newport Executive Director Brad Read. "Not only do we now have a sustainable headquarters, this new center will serve the community with more public access sailing programs and access to Narragansett Bay."
Kyle Borowski is a PBN contributing writer.