NEWPORT – Three award-winning authors who have taken up summer residencies as part of Salve Regina University's master's degree in creative writing program are offering public readings June 23, 24 and 27.
Shelia Weller, the author of seven books, three of which are New York Times best-sellers, is a regular contributor to Vanity Fair and Glamour. Her reading will take place June 23 at 7:30 p.m.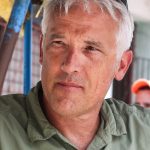 Tim Weed, co-founder of the Cuba Writers Program and a finalist in the International Book Awards short-story category, will discuss writing in Havana, Cuba, at 2 p.m. on June 24.
Andre Dubus III, author of "The House of Sand and Fog" and a professor at the University of Massachusetts Lowell, will give a reading at 7:30 p.m. on June 27.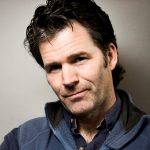 All readings are free and open to the public and will take place in the Antone Academic Center on the Salve Regina campus at 56 Lawrence Avenue in Newport.
Emily Gowdey-Backus is a staff writer for PBN. You can follow her on Twitter @FlashGowdey or contact her via email, gowdey-backus@pbn.com.