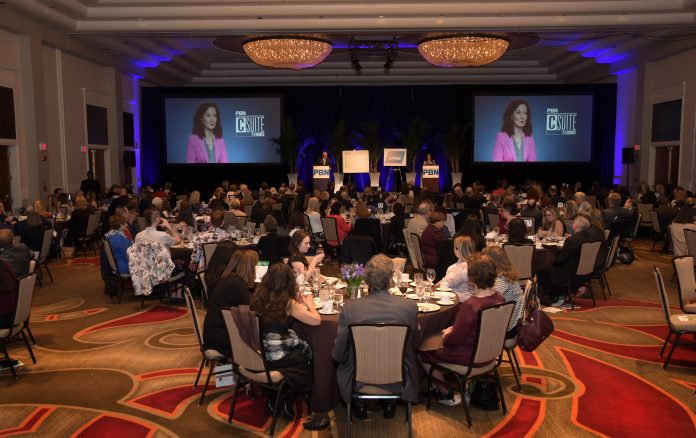 PROVIDENCE – Arthur Sampson started working at a hospital when he was a teenager, and he has never left. The member of Lifespan's CEO's Council and president of The Miriam Hospital is one of Lifespan President and CEO Dr. Timothy J. Babineau's most trusted advisers. And little wonder, although humility would keep him from tooting his own horn.
When he addressed the crowd at Thursday night's C-Suite Awards program, Sampson emphasized the team that surrounds him and deflected praise from himself.
Read PBN's profile of Sampson here.
"This award is especially meaningful to me, because it's not about one thing that I have done," he said during his time at the podium during the event. "The career achievement award is very meaningful to me. … It's a wonderful affirmation of the many years I have spent in health care. I couldn't have done it without having very highly capable people around me every step of the way."
He ended his remarks in that same vein, saying "I happen to work with some amazing people, the executives at The Miriam, the physicians at The Miriam," who loudly cheered his speech and gave him a standing ovation.
Sampson was one of a dozen C-Suite Award winners recognized, In addition to him, the following were honored for a variety of roles in the enterprises:
The program began with a collection of the honorees caught on video answering a series of questions, presented here.
Presenting sponsor of the program is KPMG LLC, while partner sponsor is the Hilb Group New England. Promotional sponsor was the Travelers Championship.
Mark S. Murphy is the PBN Editor.