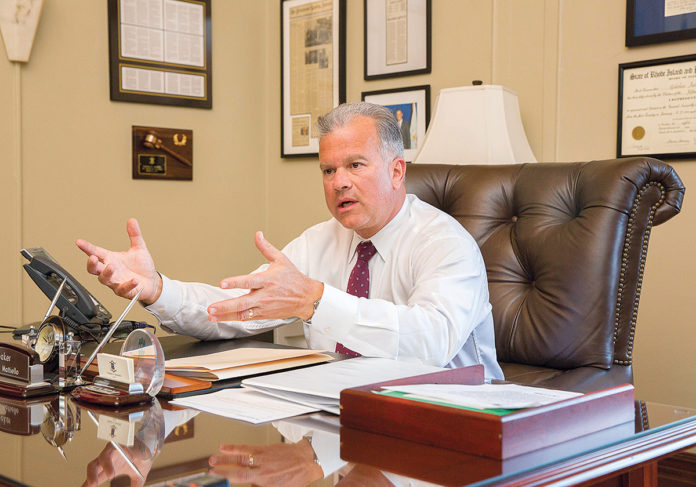 The state Senate recently approved a financing package to allow construction of a new ballpark for the Pawtucket Red Sox.
The $83 million ballpark in Pawtucket would be funded through a combination of private and public funds. The largest share would come from PawSox owners, with $12 million in equity and $33 million in borrowing. The state and the city would provide $23 million and $15 million, respectively.
The legislation has the backing of Gov. Gina M. Raimondo but support in the House is uncertain, primarily due to concerns raised by House Speaker Nicholas A. Mattiello, who in 2016 narrowly won re-election from his Cranston district.
Mattiello says most of his constituents and others he's heard from oppose any public financing for the ballpark, and he's inclined to follow the "will of the people" on the issue. There's been no recent statewide poll of what voters think of the stadium financing plan.
Meanwhile, officials in Worcester, Mass., have been actively courting the PawSox.
Are you satisfied with Mattiello's leadership on the issue?