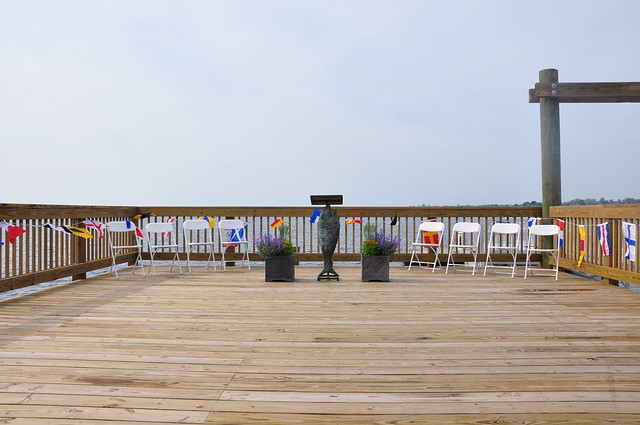 PROVIDENCE – Save The Bay celebrated a ribbon-cutting for a new public pier at Fields Point by the organization's headquarters Monday morning.
The pier location now offers touch-and-go docking, kayak launches and fishing, as well as views of the upper Narragansett Bay.
The first phase of the project, completed in 2015, was the installation of a floating wave attenuator, which serves a a public dock and protects Save The Bay's vessels from wave wear and tear. The first phase, which cost $542,000, was funded by the National Oceanic and Atmospheric Administration and private funds, including a donation from Johnson and Wales University..
The second phase, the installation of the pier, cost $532,500, funded by a $100,000 U.S. Fish and Wildlife Service grant and donations, including $215,000 from the Champlin Foundation; $125,000 from the James M. Cox Foundation; $60,000 from REI; $30,000 from the Island Foundation; and $2,500 from the Rhode Island College Paul V. Sherlock Center on Disabilities.