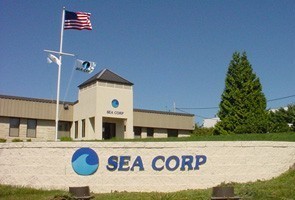 MIDDLETOWN – Systems Engineering Associates Corp. (SEA CORP) has been awarded an $8.3 million contract to help integrate Tomahawk missile systems into the U.S. submarine fleet. The contract was awarded by the Naval Sea Systems Command (NavSea).
SEA CORP will work with the Naval Undersea Systems Center in Newport, providing systems engineering, technical and program management support for current and future weapons control systems. The work is to include concept development, design and engineering, interface engineering, testing and installation, and technical documentation.
"The Tomahawk missile has been one of the most effective systems in providing a precision strike capability from a covert submarine platform," said Robert McDevitt, SEA CORP's business area manager for systems engineering. Tomahawk-equipped subs, he said, "provide a quick-reaction force that can be used to support conflicts virtually anywhere in the globe."
The company also will be working on NavSea sonar and sensor systems, as the only subcontractor on an Army contract awarded late last month to Northrop-Grumman. SEA CORP will doing most of the work on the project, at the Naval Undersea Warfare Center (NUWC) Division Newport. Its portion of the contract may be worth much as $18 million.
Systems Engineering Associates Corp. (SEA CORP) is a veteran-owned business, founded in Newport in 1981, providing systems and engineering services to the Navy and other customers. It has a staff of about 260 at its headquarters in Middletown and branch office in Groton, Conn. Additional information is available at seacorp.com.