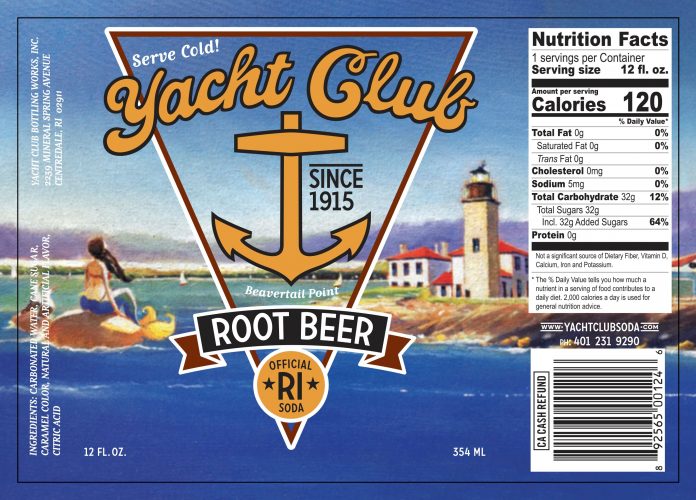 NORTH PROVIDENCE – Yacht Club Bottling Works is introducing new, individually unique labels for its 33 seltzer and soda flavors, the company announced, complete with "Official RI Soda" bottle caps.
The company's eight flavored seltzers will contain historic Rhode Island scenes – its grapefruit seltzer, for example, shows College Hill, with the First Baptist Church and Providence Art Club included in the design. WaterFire is featured on its sparkling water label.
For its 25 soda flavors, ocean scenes with spots such as Beavertail Point and Rose Island are pictured. Soon-to-be-released flavors include cream soda, which will have an image of Block Island's Southeast Light, and cherry seltzer, with Blackstone Boulevard on its label.
The new labels were created by Pawtucket artist Mike Bryce of Bryce Studio in Pawtucket.
Family-owned and operated, Yacht Club Bottling Works is more than 100 years old and makes and bottles its soda in North Providence.
Susan Shalhoub is a PBN contributing writer.