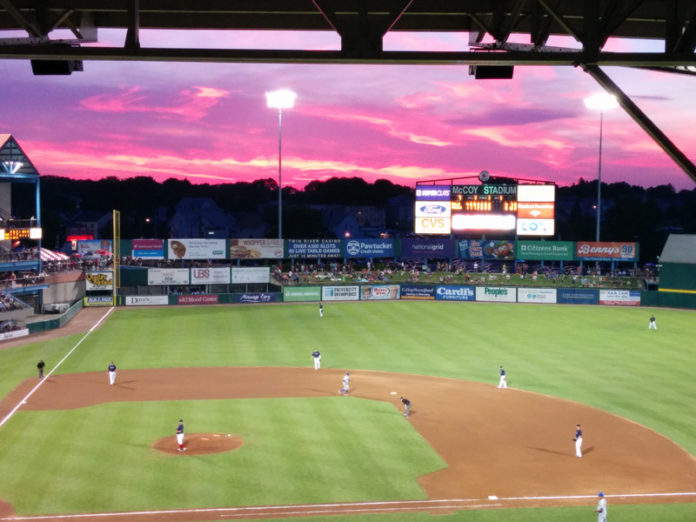 PROVIDENCE – The state Senate approved enabling legislation Tuesday for construction of a new ballpark for the Pawtucket Red Sox, sending the financing package on to the House and an uncertain future.
The Senate voted 26-9 to approve the legislation authorizing the public financing, ending nearly two hours of debate. The measure now moves to the House.
House Speaker Nicholas A. Mattiello, D-Cranston, has said he would give the bill a hearing and refer it to committee if it passed the Senate, but he has also said repeatedly that he doesn't think the public supports it.
The $83 million ballpark project will be funded through a combination of private and public funds. The largest share will be borne by the PawSox owners, through $12 million in equity from owners and $33 million in borrowing. The state and the city of Pawtucket would provide $23 million and $15 million, respectively.
Sen. William J. Conley, D-East Providence, the sponsor of the legislation, said revisions made to the bill, after several weeks of public hearings, had strengthened protections for the state and city. "It strengthens what was already a good deal for the city and the state, and provides a mutually beneficial path forward to keep the PawSox in Pawtucket."
Sen. James C. Sheehan, D-Narragansett, said the bill represented improvements, but still required an expectation that AAA baseball attendance would remain stable over 30 years.
In a statement, the PawSox expressed gratitude for the vote.
"To steal a phrase from a famous and successful New England football coach … the Senate 'did their job' and we thank them for it," said a statement issued on behalf of the team, from a spokesman. "We now look forward to the planned House hearings, and to reinforcing to the people of Rhode Island the numerous and important public benefits for the building of 'The Ballpark at Slater Mill' in Pawtucket."
Mary MacDonald is a staff writer for the PBN. Contact her at macdonald@pbn.com.