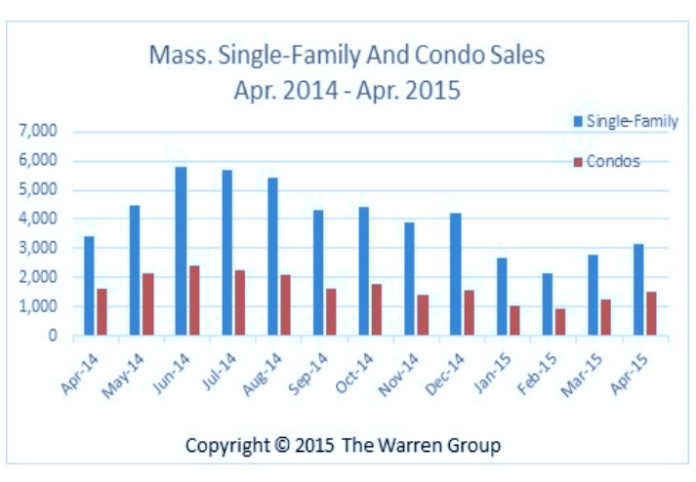 BOSTON – Sales of single-family homes in Massachusetts fell by 7.6 percent year over year in April, according to data from The Warren Group, publisher of Banker & Tradesmen.
In Bristol County, the decline was more pronounced. Sales fell by 23.2 percent, to 208 closings. The county has had a 17.8 percent drop in sales activity this year, according to the Warren Group data.
The median sales price in Bristol County also declined in April, to $240,000.
Statewide, median sales prices climbed in April, to $324,500.
Timothy M. Warren Jr., CEO of The Warren Group, attributed the statewide increase to a lack of inventory and increased demand from home buyers.
The drop in sales, he said, could be indicative of the harsh winter weather that may have reduced shopping activity.
"The dip in home sales during the month of April is most likely due to the fact that these homes were shopped during the height of the winter weather in February," he said, in a release.
Statewide, condo sales decreased by 6.5 percent year over year, and the median price fell as well, to $310,000 in April.
In Bristol County, condo sales increased slightly, from 43 to 45 units. The median price fell by 30.7 percent to $175,000.