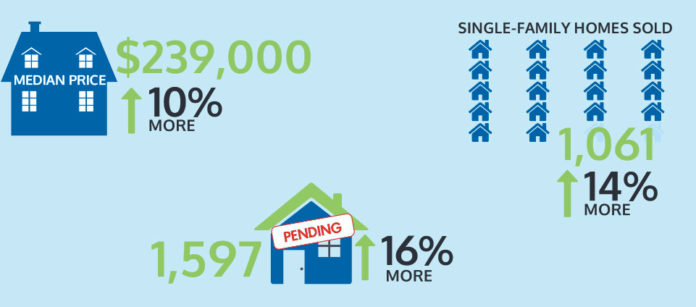 WARWICK – Sales of single family homes in Rhode Island continued to increase in July, and median sale prices also rose, according to housing data released by the Rhode Island Association of Realtors.
The Ocean State had 1,061 house sales in July, an increase of 14 percent from the number sold during the same period in 2014.
The median sale price for single-family homes increased as well, rising 10 percent to $239,000, the association reported.
July was the eighth consecutive month of increased year-over-year sales, according to Bruce Lane, the association's president.
Sales also were closed more quickly. The average days on market fell five days from July 2014, to 70 in July 2015.
In the multi-family market, sales in Rhode Island continued to rise, to 145 this year compared with 107 closings in July 2014. The median rose as well, to $172,500 from $158,000.
In condominiums, sales also rose, to 183 units from 143 units in July. The median sales price dropped however, to $200,000 from $208,500.
According to Lane, the condo market has had three consecutive months of increased year-over-year sales.