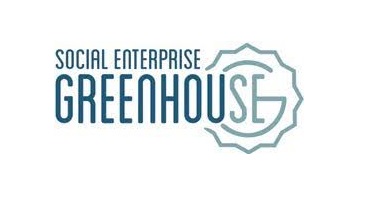 PROVIDENCE – In its inaugural Best for Rhode Island initiative, the Social Enterprise Greenhouse has recognized six local companies for their efforts using their business "as a force for social and environmental good," the economic nonprofit announced Tuesday.
Bradford Soap Works was presented by SEG with the Environmental Sustainability award and Middletown-based technology corporation Advanced Remarketing Services received the Community Giving award.
In addition, Outstanding Achievement awards were presented to four companies:
Blount Fine Foods
half full LLC
Pinpoint Translation Services 
West View Nursing and Rehabilitation Center
"SEG's ultimate vision is to continue to make Rhode Island the best place to launch and grow an impact business," said SEG CEO Kelly Ramirez in a statement, and, a year ago, they sought a way to do so.
An online program and assessment developed by Berwyn, Penn.-based nonprofit B Lab, the Best for Rhode Island pilot program helps companies assess their positive social impact and educate employees their employees on how to improve said measure.
Business practices of participating Rhode Island companies were evaluated in five areas – governance, workers, community, consumers and the environment – prior to being given the opportunity to develop target goals. Involved companies will receive free assistance from SEG in meeting those milestones.
The Rhode Island cohort is one of four similar programs implemented across the country. Organizations in New York City, Philadelphia and the state of Colorado are performing similar reviews of local businesses with the help of B Lab.
In Rhode Island, more than 170 businesses participated in the statewide pilot program, per SEG's count.
Calling the participation rate "an exciting kick off to a broader commitment," Best for Rhode Program Director Annalisa Peterson said in a statement: "Creating a community of businesses that are committed to improving their community across all of the Challenge categories will make our communities better and stronger."
The selected Rhode Island businesses were honored at the Greater Providence Chamber of Commerce Economic Outlook Luncheon held on Monday, Sept. 24. Prizes were presented by Ramirez and Mark Marosits, SEG board member and president and co-founder of Worldways Social Marketing.
Implementation of the inaugural Best for Rhode Island program was made possible through collaboration with the Greater Providence Chamber of Commerce, R.I. Commerce Corporation as well as a collection of business and community organizations across the state.
Emily Gowdey-Backus is a staff writer for PBN. You can follow her on Twitter @FlashGowdey or contact her via email, gowdey-backus@pbn.com.