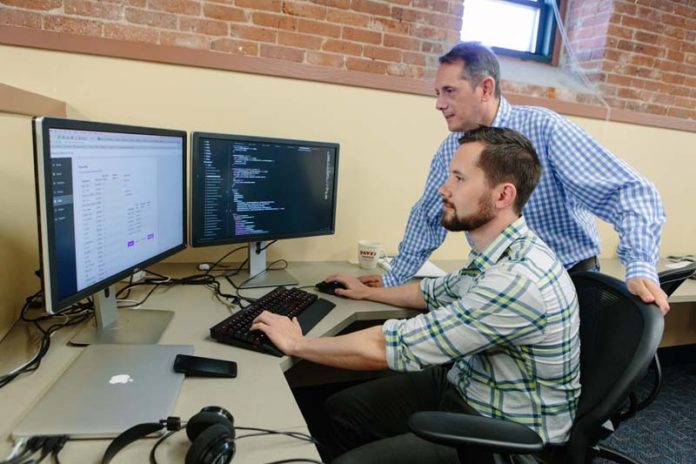 (Updated 2:15 p.m.)
PROVIDENCE – Datarista, a platform-as-a-service company focusing on the sales and marketing industry, received another $200,000 investment from the Slater Technology Fund.
That brings Slater's total investment in the company to $650,000, according to a release Wednesday about the funding.
In the last quarter, Datarista launched its platform and signed two customers. The company plans to use the latest round of funding to continue to develop its product platform, and accelerate its entry into the marketplace.
"Pat [Sabatino] and his team at Datarista have been very focused on executing on their vision, and it has paid off," Slater Managing Director Thorne Sparkman said. "It was exciting watching the product go from whiteboard to general availability, but it doesn't compare to the experience of witnessing the impact the technology has as data providers and their customers roll it out. It's an exciting time for the founders and investors alike."
Two new investments, the Boulevard Investment Group III, of Providence, and Marker Hill Capital II, of Denver, also joined Slater, to complete the $2 million oversubscribed seed round. Boulevard invested $100,000, and Marker Hill, $500,000. Slater, private investors and the founder provided the rest of the capital, according to a spokeswoman.
Datarista has developed a software platform allowing data providers to link data into multiple cloud platforms via a single integration, eliminating the exporting, offline sync and importing processes that adversely affect customers' productivity.
"We see a huge opportunity to disrupt the data industry, which is still using extremely inefficient, labor-intensive processes," Datarista CEO Pat Sabatino said in a statement. "Slater's leadership in bringing in partners like Marker Hill and Boulevard was paramount in helping us transition from product launch to our revenue and growth phase."