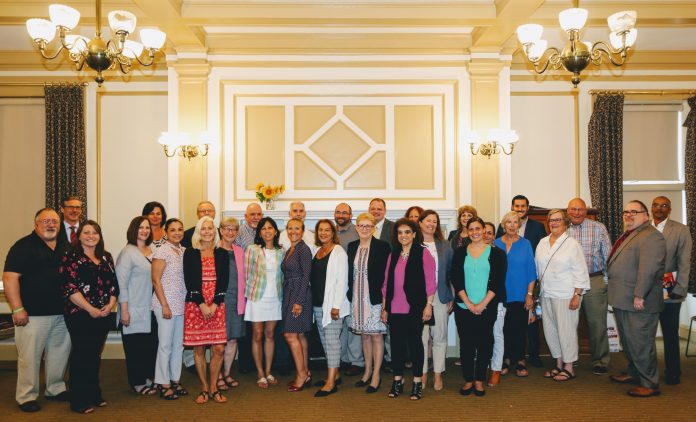 PROVIDENCE – Southcoast Health has announced 18 grant recipients chosen as part of its Community Benefits Impact Opportunity program.
Grants total $150,000 and are for fiscal year 2019. Winners were chosen out of 44 applicants.
Nonprofits picked to receive money provide a wide variety of community services, ranging from health screenings for the homeless to supporting case management and helping people struggling with substance use disorder. Others focus on healthy eating, physical activity, youth development and help for seniors experiencing memory loss.
"We are passionate about improving the health of our patients and our communities and mitigating the social conditions that contribute to poor health. As a leading health care provider, Southcoast Health plays a critical leadership role in our community," Southcoast President and CEO Keith A. Hovan said. "We are fortunate to have this opportunity to support and collaborate with so many worthy organizations across our region that are making a positive difference for individuals and families here in the south coast."
Although a breakdown of the grants was not disclosed, five of the grants are for $20,000, seven are for $5,000 and six are for $2,500.
Organizations awarded grants this year are:
Acushnet Council on Aging
Boys and Girls Club of Fall River
Boys and Girls Club of New Bedford/Wareham
Community Economic Development Center of Southeast Massachusetts
Father Bill's & Mainspring in collaboration with Wareham Area Committee for the Homeless
Grace Church: Laundry of Love
Greater New Bedford Community Health Center
Immigrants Assistance Center
Inter-Church Council of Greater New Bedford
Junior Achievement of Southeastern Massachusetts
New Bedford Community Services Department
Our Sisters School
People Inc.: Diabetes Association Inc.
SSTAR: Family Health Center
Steppingstone Inc.
United Neighbors of Fall River
YMCA Southcoast: Gleason
Youth Opportunities Unlimited
The Community Benefits Impact Opportunity Program has awarded 111 grants totaling nearly $560,000 since its creation four years ago.