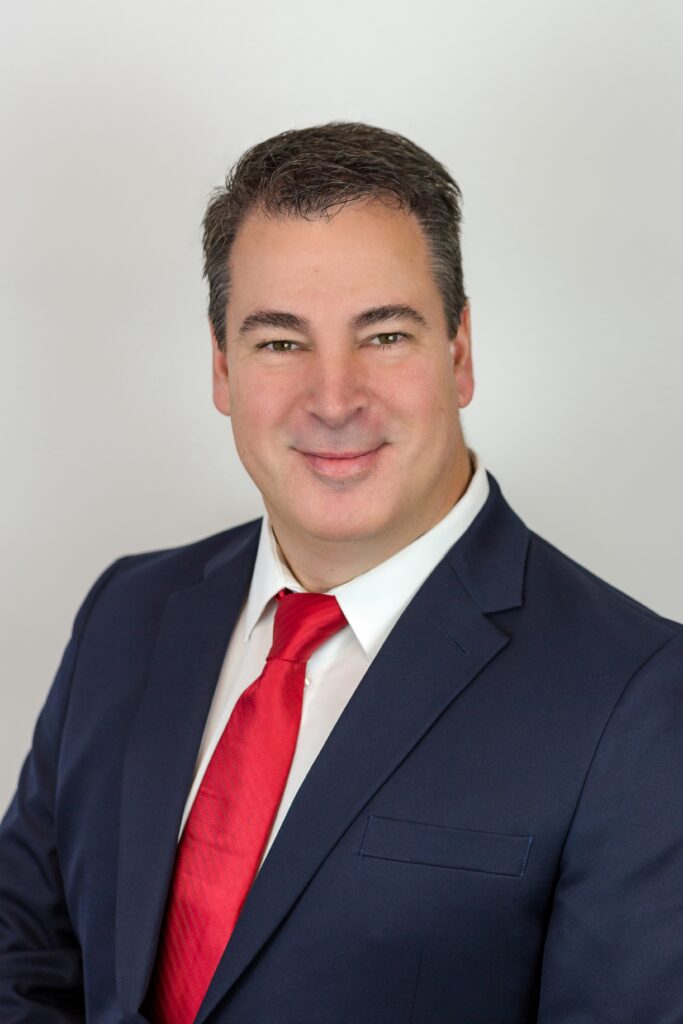 FALL RIVER, MASSACHUSETTS, August 2, 2019…Eileen M. Danahey, President & Chief Executive Officer (CEO) of St. Anne's Credit Union, along with its Board of Directors, are pleased to announce the addition of Charles Coelho to the St. Anne's mortgage team. As Mortgage Loan Officer, Coelho is based out of the Credit Union's Dartmouth Office and is responsible for providing his expertise in every area of mortgage lending from purchase to refinance including construction, rehabilitation and renovation lending – and other lending solutions personalized to borrower needs, aiding in the expansion of the Credit Union's mortgage products and services.
"Charles possesses a wide range of financial knowledge and experience, making him a great addition to our mortgage team at St. Anne's," said Carlos DaCunha, Senior Vice President and Chief Lending Officer of St. Anne's Credit Union. "He will bring a fresh perspective to our strategies, utilizing his background in property management to bridge the path between renting and buying a home, pairing homebuyers with the right mortgage solution for their life situation. I'm proud to say that St. Anne's Credit Union's mortgage bankers are a highly mobile workforce, allowing them the ability to visit with clients wherever they may be, offering convenience and local decision-making on loans resulting in quicker turnaround times and timely loan closings. Charles' sales and operational expertise coupled with his track record of building and sustaining long-term strategic relationships will assist us in further expansion of the St. Anne's footprint."
For 25 years, Coelho owned and operated several Dunkin Donuts locations in Seekonk, MA and East Providence, RI as a Franchisee. He is skilled in property and facilities management, business development, contract and leasehold negotiations that will be an asset to those looking to purchase or refinance a home.
Coelho is a Managing Member of the CMC Family Limited Partnership, a real estate holding entity comprised of residential, commercial and manufacturing properties where he establishes and maintains lease contracts and negotiations, property development and acquisitions while managing other financial relations. He is a founding member, current Board of Director, and serves as Secretary of The Ocean State Central Manufacturing Location in East Providence, RI, is a member of The Mario Gabelli School of Business Advisory Council at Roger Williams University, and has served on many Boards and committees throughout the years in his support of the community. He obtained his Bachelor's Degree in Business Science from Roger Williams University.
St. Anne's Credit Union helps our members through each step of the loan process, from improving credit scores, providing pre-qualification to closing and beyond. We are deeply rooted in the community and understand home buying needs and the entire process. For more information about St. Anne's Credit Union's mortgage programs and resources, visit www.stannes.com/mortgages or contact Charles directly at charles.coelho@stannes.com or 774.319.4669.
About St. Anne's Credit Union:
Headquartered in Fall River, MA, with over $974 million in assets and more than 55,000 members, St. Anne's Credit Union of Fall River has been providing financial products and banking services since 1936. St. Anne's Credit Union of Fall River has over 150 employees servicing eight branches including Dartmouth, Fairhaven, Fall River, New Bedford, Somerset, and Swansea. St. Anne's Credit Union was selected for the second year in a row #1 Credit Union by the people of the SouthCoast (Best of the Best-SouthCoast Media Group) and #1 Credit Union in Massachusetts by Banker and Tradesman, as well as one of the leading lenders in Bristol County. For more information, please visit stannes.com, stop by any one of our branches or call 1-877-782-6637.