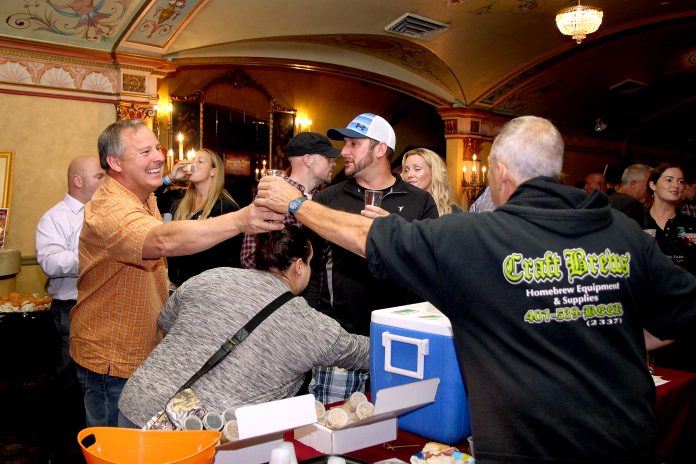 WOONSOCKET – The Stadium Theatre Performing Arts Centre, at Monument Square, will host its sixth annual Beer Fest Oct. 4 to support the arts-focused nonprofit.
This year, guests can enjoy a selection of craft beer and wine while supporting the Stadium Theater. Brewers invited to the event include Foolproof Brewing Co., Narragansett Brewing Co., Revival Brewing Co. and Whalers Brewing Co., among other regional craft-beer companies.
Participating restaurants include Ciro's Tavern, Olly's Pizzeria Mediterranean Cuisine and Savini's Pomodoro.
Tickets for the 21-plus event are $30 each and include unlimited beer, wine and food, as well as a Stadium Theater glass. Tickets can be purchased online or by calling the Stadium Theater box office at (401) 762-4545.
The festival will be held from 6-8:30 p.m.
Emily Gowdey-Backus is a staff writer for PBN. You can follow her on Twitter @FlashGowdey or contact her via email, gowdey-backus@pbn.com.