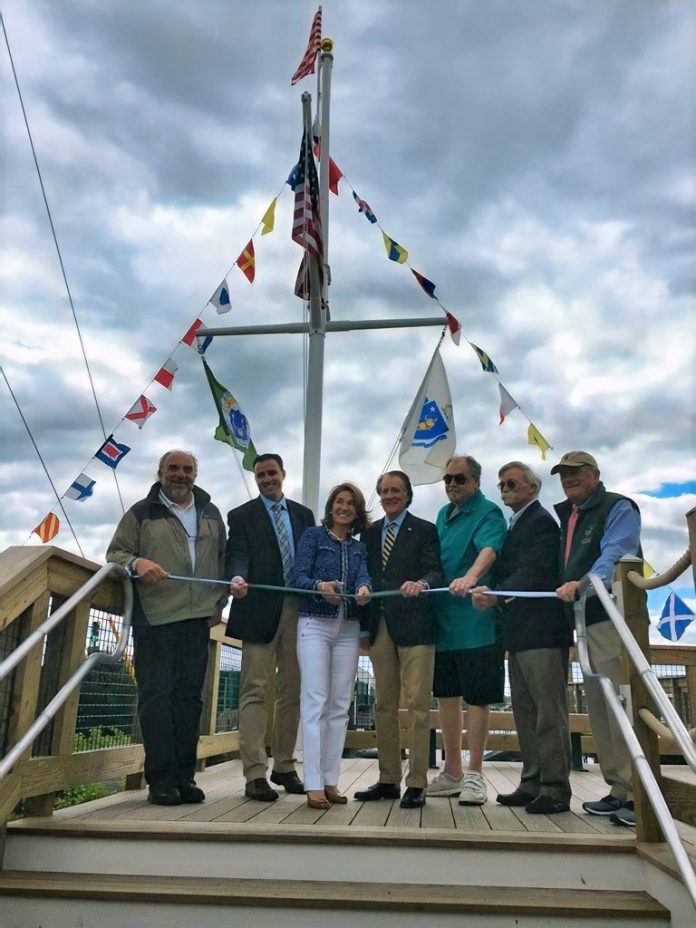 DARTMOUTH – Lt. Gov. Karyn Polito and local leaders celebrated the opening of the Dartmouth Maritime Center with a ribbon-cutting on May 24.
The new center includes a waterfront esplanade, dinghy docks, boaters' restrooms and showers, and a visitor information kiosk, according to a news release.
The center received $1 million in Seaport Economic Council grants in 2017 to fund town landing redevelopment and building of the maritime center.
"The Seaport Economic Council ensures that Massachusetts' 78 coastal communities are able to utilize their unique assets and opportunities, so that they continue to grow along with the statewide blue economy," said Gov. Charlie Baker.
The Baker-Polito administration awarded SEC grants to the University of Massachusetts Dartmouth, including a $250,000 grant in 2016 to upgrade its Center for Innovation & Entrepreneurship's ability to support marine-based startups, and $150,000 this past February for the creation of a Southeastern Massachusetts Marine Science and Technology Corridor.
Relaunched in 2015, the SEC has invested more than $39 million into 83 projects geared at improving the coastal infrastructure in Massachusetts, according to the Baker-Polito administration. More than $3 million went toward projects such as emergency preparedness and increasing maritime-industry opportunities.
Susan Shalhoub is a PBN contributing writer.