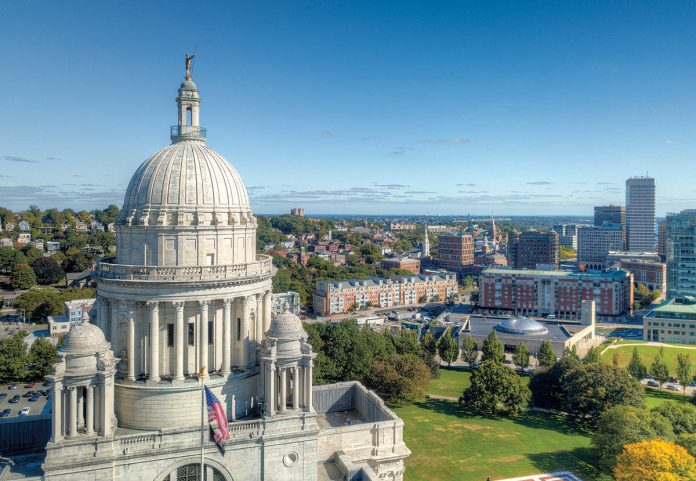 PROVIDENCE – Nearly 200 employers in Rhode Island had at least 50 workers on state-supported Medicaid for at least three months last year, according to a report released Monday, as state legislators prepared to review a bill that could force the state's largest for-profit enterprises to start paying a state assessment.
The report is not directly related to the list of employers that could be affected by the proposed Medicaid employer assessment fee.
It is a summary of all employers – nonprofits as well as government entities and public institutions – that had at least 50 employees who were on Medicaid services from April through June last year.
The legislative proposal would require all large employers with even a single employee on Medicaid to pay up to $1,500 annually, per employee. The proposal, introduced by Gov. Gina M. Raimondo, is intended to recoup part of the state's expense in providing Medicaid coverage to state residents who are employed either part time or full time in Rhode Island.
The legislation would exempt all employers with fewer than 300 employees from the requirement. It would also exempt nonprofits and government entities.
According to the report, released Monday by the R.I. Department of Human Services, 198 employers in Rhode Island had at least 50 employees on Medicaid in the second quarter last year.
The combined annual cost to the state was $44.4 million, the report found.
They included large public employers and nonprofit entities that would not be charged an assessment under the legislative proposal.
The state of Rhode Island and Rhode Island Hospital, a public and a nonprofit entity, respectively, both had more than 300 employees last year that were on Medicaid, according to the report.
Other employers with at least 300 employees on Medicaid included: Woonsocket-based CVS Pharmacy; Stop & Shop Supermarket Company LLC; Dan's Management Co. LLC, of Providence; Wal-Mart Associates Inc., of Bentonville, Ark.; Employment 2000, of Providence; Janco, of Cranston; Vincent Porcaro Inc. of Providence; and First Student Management LLC of Cincinnati, Ohio.
The state report did not indicate absolute numbers of employees on Medicaid for each employer, stating it wanted to retain the privacy of employees.
And it also did not identify employers who have fewer than 50 employees on Medicaid. Under the legislative proposal, these employers could be required to pay an assessment for each employee.
The House Finance committee is scheduled to begin hearing testimony on the proposal on Tuesday night.
The governor's budget for fiscal 2020 already includes $15.6 million from the proposed assessments.
Mary MacDonald is a staff writer for the PBN. Contact her at macdonald@pbn.com.