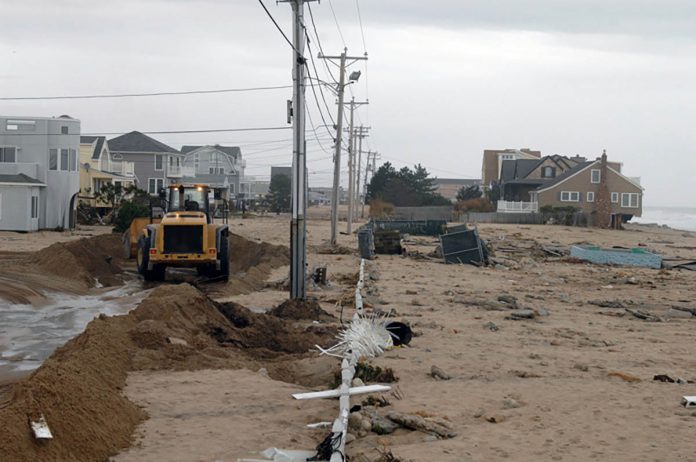 Rhode Island's vulnerability to the effects of climate change are well-documented.
And now comes more evidence that we should be concerned: The Global Carbon Project recently released a report saying that carbon emissions in the United States will grow 2.5 percent in 2018, following a decade of declining annual carbon emissions. This report comes close on the heels of the U.S. National Climate Assessment that projects the effects of climate change will trim U.S. GDP to the tune of hundreds of billions of dollars before the end of the century.
Launched the same day as the Carbon Project report was a new Rhode Island program designed to help small businesses become more resilient to the increasingly severe and frequent weather events that climate change is producing.
The intent of the project is to create specific guidelines and action plans for small businesses that could potentially save them from going under should they find themselves affected by flooding or other extreme weather.
The R.I. Division of Statewide Planning is undertaking the initiative, starting by interviewing businesses in the Woonasquatucket River Watershed, as well as those in Bristol, Newport and Warren, and in the shore areas of Charlestown, South Kingstown and Westerly.
In addition to giving guidance to any small business vulnerable to changing weather patterns, the program hopes to create recommendations for state and local agencies in support of those businesses.
The state program comes not a moment too soon. Let us hope it will have a real effect on Rhode Island's future.