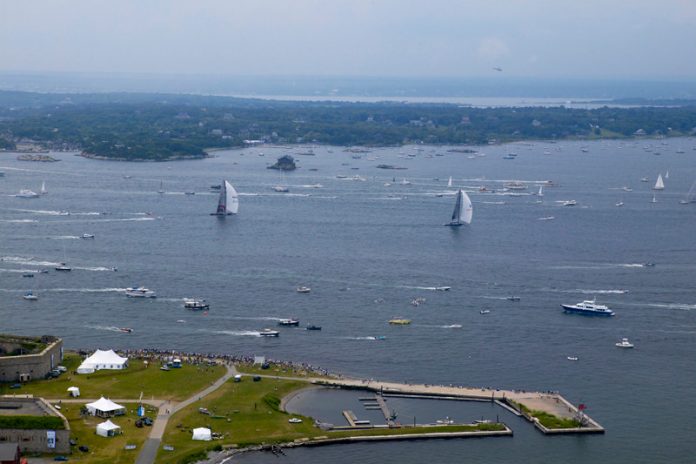 PROVIDENCE – Tourism officials across the state are expecting another busy summer, based on last year's performance and pre-booking numbers for this season.
With months to go before most data comes back, they already know that Rhode Island's hotels in coastal areas will be nearly full for the next two months.
"By what's already on the books it looks like it's going to be a good summer," said Louise Bishop, executive director of the South County Tourism Council.
Barring long stretches of bad weather, the same looks to be true for the rest of the state, according to R.I. Commerce Corp.
"The initial outlook is very good, traditionally summer has been the strongest season," Commerce RI spokesman Brian Hodge said.
In Newport, tickets to the city's annual Newport Folk Festival at the end of this month sold out about 45 minutes after they went on sale, said Jay Sweet, executive producer of the Newport Festival Foundation.
Attendees had seven days' notice before tickets went on sale, but the information was only posted on the foundation's website and social media pages, Sweet added. Last year, the festival sold out in about an hour.
Thirty thousand concertgoers from across the country and overseas are expected to descend on the city for a lineup of 75 artists that includes Sheryl Crow and Kacey Musgraves.
Tickets are still available for the Newport Jazz Festival, which features 65 artists including Herbie Hancock and Common, but sales are ahead of last year by slightly less than 2,000, Sweet said. The festival, which kicks off  Aug. 2, drew about 20,000 people last year.
Newport expects a 2.5% increase in lodging revenue over calendar year 2019, said Evan Smith, president and CEO of Discover Newport.
"We remain very optimistic about the season overall," he said, citing a number of indicators, including wedding bookings, special events, strong conference and private-sector activity, a steady flow of international visitors n international-visitors and New England's current popularity in the cruise ship market.
Further inland, though, summer expectations aren't quite up to par with last season's, which Providence Warwick Convention & Visitors Bureau President and CEO Kristen Adamo called an "outlier" for its unusually high occupancy numbers.
With PVDFest and PrideFest over, Providence is expecting a drop of about 2,000 hotel room rentals in June, July and August as compared to last year.
August, in particular, looks a bit weak, Adamo said, but she expects September and October to bounce back quickly with the return of college and university students and WaterFire Providence.
As the tourism season continues well into the fall, hotels and inns are staying fuller longer. They expect this year to be no different.
"The real difference will be when we see what happens in September and October," said Heather Evans, chief marketing officer at Commerce RI. "I don't want to call it the shoulder season, [PWCVB] does a great job of showing that Rhode Island is a year-round destination."
Rainy, cool weather at the start of the summer meant a slow start for the state's beaches, which saw about 190,900 visitors this June, as compared to nearly 196,000 in June 2018. The beaches are rebounding, though, according to the Department of Environmental Management, which has tracked more than 111,300 beach visitors so far this month. The number is slightly down from last year, when an average of 113,300 beach-goers turned out each week in July, but DEM doesn't expect a major decrease.
"At least so far, our numbers indicate we're tracking fairly closely this summer to how we did last summer when, ultimately… 1,072,522 visited our eight state beaches," said Department of Environmental Management spokesman Michael Healey.
DEM expects big turnouts on Governor's Bay Day on July 28, which allows free parking at state beaches and saltwater fishing without a license.
Elizabeth Graham is a PBN staff writer. Email her at Graham@pbn.com.