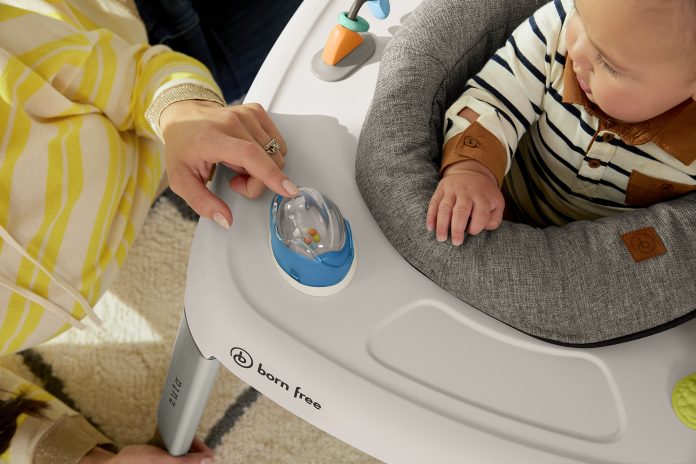 WOONSOCKET – Summer Infant (USA)  Inc. is now doing business as SUMR Brands, the company announced earlier this month.
The change in branding for the infant and toddler care products company is a part of a larger business strategy shift in the wake of the bankruptcy and shuttering of Toys R Us and Babies R Us, the company said.
"The mix of sales is steadily increasing online versus brick and mortar. But the investment we're making in [business to consumer] isn't just about sales; it's about connecting with consumers. That includes understanding them better and serving them over their lifetime of needs," said company CEO Mark Messner.
SUMR Brands has launched a multibrand strategy, with the company offering "Summer," "born free" and "SwaddleMe" products.
Summer products include baby monitors, strollers and potties, and will be available at summerinfant.com as well as at online and offline retailers, according to the company. The SwaddleMe is an existing brand of infant swaddles that is being broken out on its own. And the born free brand will be relaunched this spring, and will offer a new line of products, including a baby carrier, combination bouncer/rocker, entertainer, multiple playards and a stroller, while being offered at shopbornfree.com.
Messner said that the strategy will allow SUMR Brands to customize a brand for each of the company's target consumers.
Messner also noted that, "Brick and mortar retail will continue to be an important channel for SUMR Brands. Trends show that online and in-store experiences remain highly relevant to consumers, and we're focused on providing meaningful experiences in both places."
The rebrand and new strategy come ahead of the company's fourth-quarter earnings report, scheduled for Feb. 21.
The company also announced the appointment of Paul Francese to the role of senior vice president and chief financial officer in November.
Francese was most recently the chief financial officer of Rain Carbon Inc. and from 2012 to 2014 served as chief financial officer of Summer Infant. He replaced William Mote.
Chris Bergenheim is the PBN web editor. Email him at Bergenheim@PBN.com.