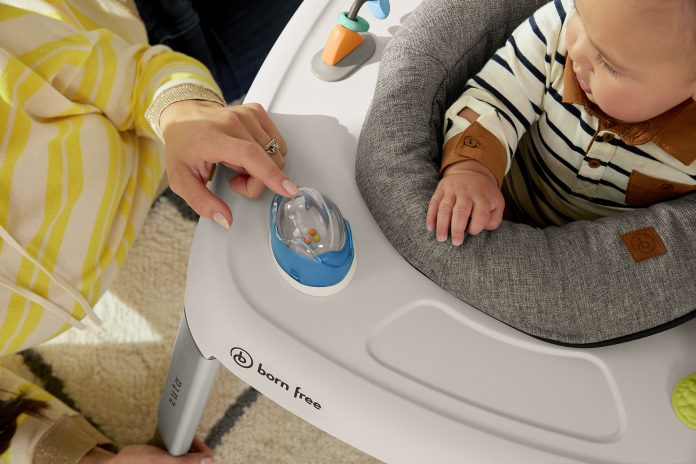 WOONSOCKET – Summer Infant Inc., doing business as SUMR Brands Inc., reported a loss of $4.3 million in 2018, or 23 cents per diluted share, compared with a $2.2 million, or 12 cents per diluted share, loss one year prior.
The infant and juvenile product company's net sales in 2018 totaled $173.6 million, an 8.6 percent, or $16.3 million, decline from 2017. The company attributed the sales decline for the most part to a $22.9 million decline in sales related to the bankruptcy and liquidation of Toys R Us and Babies R Us, as well as a $5.5 million sales decline in monitor sales due to increased competition.
The company also noted that it was impacted by a 10 percent tariff market disruption in the fourth quarter, offset by price increases and sales of pre-tariff inventory.
"We're pleased to put fiscal 2018 behind us and, with the company's many recent changes, feel optimistic about the outlook for 2019 and beyond," stated Mark Messner, company president and CEO. "Last year we faced a variety of challenges including, most notably, the Toys R Us liquidation and implementation of tariffs on goods coming from China. While revenue was down year-over-year primarily due to such issues, we maintained strong margins, streamlined our staff, refinanced the company's debt, and reduced costs at our U.S. operations."
The company noted that sales decline related to Toys R Us was partially offset by a migration to other customers. The company said that its North American customers include Amazon.com, Wal-Mart, Target, Buy Buy Baby, Home Depot and Lowe's.
The company had 191 employees at the end of the quarter, of which 187 were full time. Its Rhode Island headquarters houses 88 employees.
The company recently launched a new strategy that included the split out of its brands into three separate brands.
"We also brought on a seasoned CFO in Paul Francese and made changes at the corporate level to better reflect our company, its values and strategic vision," said Messner. "With three strong brands – Summer, SwaddleMe, and Born Free – and the planned introduction of exciting new products, SUMR Brands is poised for growth. While the potential for a prolonged trade war with China remains top of mind, we're better positioned to weather this storm and expect to see revenue acceleration due to careful brand management, retail price integrity, and underlying demand for the innovative products we bring to market. I look forward to the launch of Born Free in the coming months and our ongoing transformation during 2019."
Chris Bergenheim is the PBN web editor. Email him at Bergenheim@PBN.com.