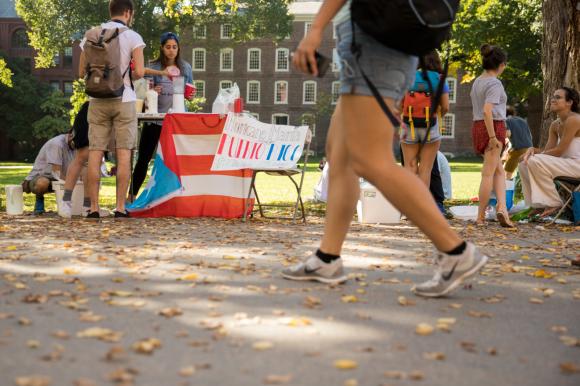 PROVIDENCE – Nationwide, 32 percent of college students have no responsibility in paying for college, while 39 percent pay for some of it and 29 percent are responsible to pay for all of it, according a new survey for Lend.edu, an online marketplace for loans and credit cards.
Analyzing more than 13,000 responses, the website broke down the results by race, gender, school, region and major.
It found Middle Eastern students were most likely to not pay for any of their college education at 48 percent, and Asian students were not far behind at 46 percent. On the flip side, Black and Hispanic students were the least likely to not be responsible for paying for college, at 26 percent each.
The survey found 33 percent of female students are not paying anything for college, compared with 32 percent of male students. Forty percent of males are responsible for paying for some of college, compared with 39 percent of females. Finally, 29 percent of females and 30 percent of males said they are paying for their entire college expense.
When it comes to schools that had students that don't personally pay for any college, seven of the 12 schools with the highest percentages were Ivy League schools, said Lend.edu research analyst Michael Brown.
In addition, he added, 51 percent of international students have no responsibility in paying for college. The next-highest group was students from the Northeast at 35 percent.
Scott Blake is PBN staff writer. Email him at Blake@PBN.com.