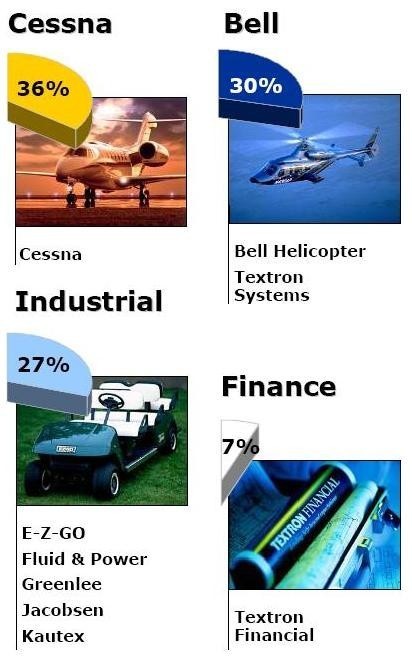 PROVIDENCE – Textron Inc. (NYSE: TXT) today said its first-quarter profit rose 16.7 percent, to $196 million, on revenue that rose 12.6 percent to $3.0 billion. The company also boosted its earnings forecast for 2007.
Earnings per share increased 21.4 percent to $1.53 from the year-ago $1.26, Textron said.
Manufacturing revenue increased 12.4 percent to $2.8 billion – increases were seen in all segments, with Bell revenue rising 19.9 percent, Cessna 11.4 percent and industrial revenue 6.1 percent – while finance revenue increased 15.4 percent to $210 million.
The company's first-quarter results included an expected $28 million credit from federal reimbursement of costs related to Hurricane Katrina, and an unanticipated one-time charge of $25 million from the Bell's Armed Reconnaissance Helicopter program.
"We outperformed again this quarter, with strong organic revenue growth and improved profitability," said Lewis B. Campbell, Textron's chairman, president and CEO. "Demand for our products and further improvements in enterprise management continue to drive enhanced results."
The company raised its 2007 earnings forecast by 20 cents to between $6.10 and $6.30 per share. "Continued revenue growth across the portfolio combined with the momentum of our operational improvement initiatives provide us with greater confidence in our outlook for 2007," and beyond, Campbell said.
Providence-based Textron Inc. (NYSE: TXT) is an $11 billion company with about 40,000 employees in 32 countries. Its brands include Bell Helicopter, Cessna Aircraft, Jacobsen, Kautex, Lycoming, E-Z-GO and Greenlee. Additional information is available at www.textron.com.