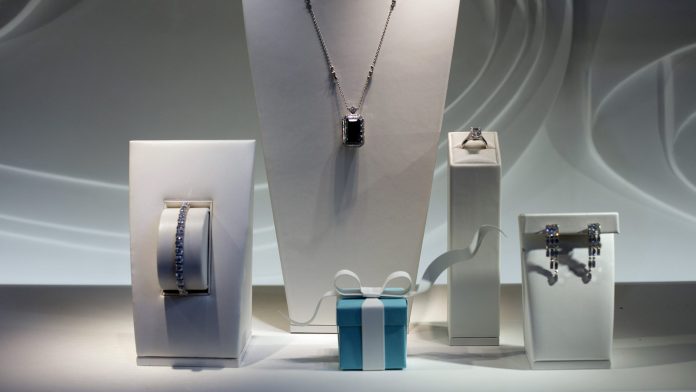 NEW YORK – Tiffany & Co. is still shining bright on Wall Street.
The jeweler's shares jumped after it reported sales that exceeded analysts' estimates and raised its full-year forecast.
Tiffany is experiencing a renaissance after a lengthy period of same-store sales contraction that ended last holiday season. CEO Alessandro Bogliolo has been revamping the 181-year-old New York-based company to attract younger shoppers and spark new interest in the brand. More youthful advertisements and flashy products from Design Chief Reed Krakoff have succeeded in creating buzz that had been lacking in past years.
The company reported a net sales of $1.1 billion in the second quarter ended July 31,  compared with $959.7 million one year prior.
Earnings for the quarter were $144.7 million, or $1.17 per diluted share, compared with $115 million in the second quarter of 2017, or 92 cents per diluted share.
The shares rose as much as 7.9 percent in premarket trading. The shares have risen 25 percent this year through Monday's close on the strength of the jeweler's ongoing turnaround.
As part of efforts to overhaul the brand, Tiffany announced earlier this month that it would spend as much as 2 percent of its global net sales to remodel its 10-floor flagship store on Fifth Avenue in New York. Tiffany expects the renovation to be completed in the final quarter of 2021.
Worldwide same-store sales jumped 7 percent, after excluding currency swings. That's better than the 5.6 percent projected by Consensus Metrix.
The company raised its full-year earnings outlook to $4.65 to $4.80 a share from a previous range of $4.50 to $4.70 as jewelry sales continue to grow. It expects global net sales to rise by a high-single-digit percentage for the year, compared to the year prior, even as it says earnings in the third quarter will be below the prior year.
Jonathan Roeder and Kim Bhasin are reporters for Bloomberg News.