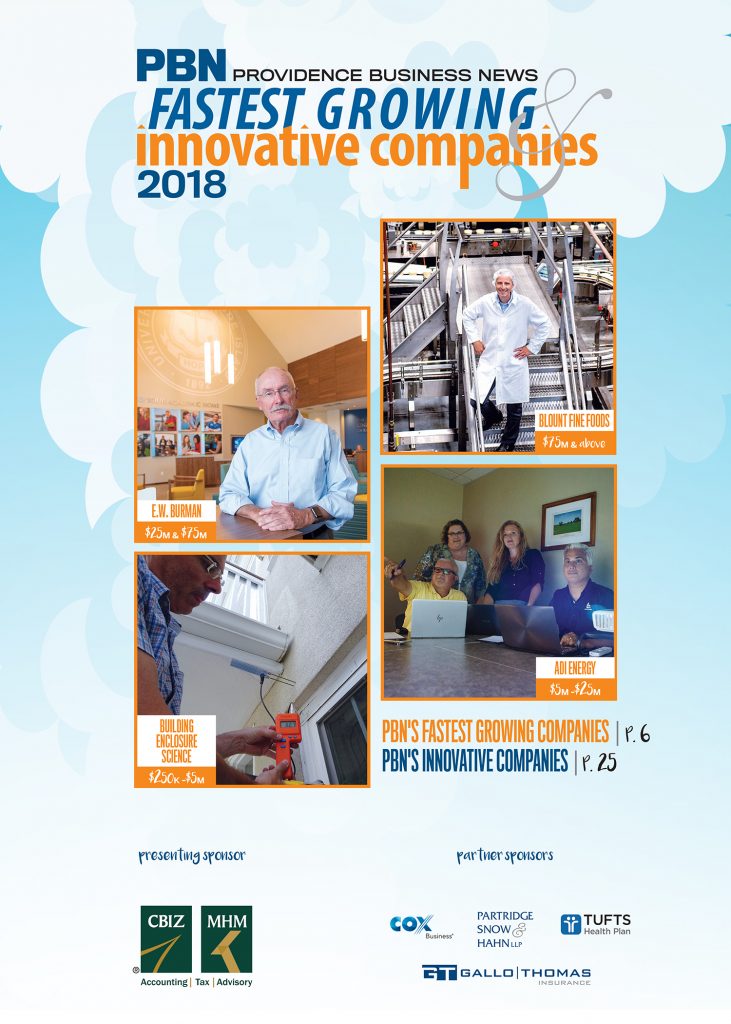 In this time of instantaneous and ubiquitous communications, it would not seem difficult for any enterprise to know what its key stakeholders are thinking or doing at any moment.
Are your customers buying what you are selling? Are your employees engaged by and supportive of your mission? Is your management team aligned with company goals?
All are simple questions, but getting the correct answers, it turns out, is not a simple thing.
This year's winners of the Fastest Growing & Innovative Companies program are answering those questions in the affirmative more often than not, and perhaps the reason is a simple one: They are listening.
Blount Fine Foods is at the top of the large fastest-growing companies list because it continues to innovate its offerings. First, it removed many additives, preservatives and flavorings from its products, creating a "Clean & Simple" set of offerings. More recently it has added ramen noodle bowls and broths to the line of products it sells. And why?
"Everyone's trying to be relevant. Our goal is to help them be relevant," said company President and CEO Todd Blount.
Again, it sounds simple enough, but being relevant to your customers' needs and wants requires first finding out what relevant means to them, then reinventing your internal processes, and then, finally, confirming that what you think customers want is in fact what they are buying. And all that takes a whole lot of communication.
Blount's success is not isolated in this way, as all the other stories in this section make clear. But it is illustrative, and for that reason worth reading and, pardon the pun, digesting.
In its own way, Fastest Growing & Innovative Companies works because of the engagement of the business community, which is no more evident than through the support of our sponsors, which include presenting sponsor CBIZ & MHM, as well as partner sponsors Cox Business, Gallo|Thomas Insurance, Partridge Snow and Hahn LLP and Tufts Health Plan.
Mark S. Murphy
Editor