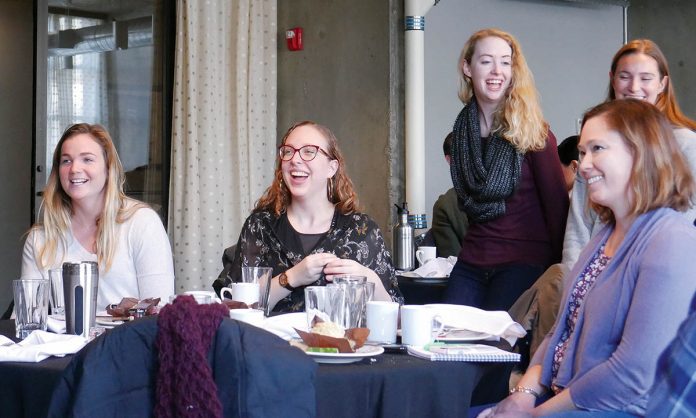 BEST PLACES TO WORK 2018
8. MIDSIZE COMPANIES | TribalVision
Employees in R.I.: 54
Founder and Managing Partner Chris Ciunci
Questions answered by: Alethea Saccoccia, human resources manager
---
What employee benefit is the most popular among staff members? Our work-from-home policy is the most popular benefit among staff. Working in the comfort of their home (i.e. sofa) is always appreciated.
How do you support professional development and job training for your employees? A robust mentorship program. Every position at the company participates in the program as mentor and mentee. This program encourages a culture of continuous improvement and active engagement in one's own development and the company as a whole.
What corporate community-service initiatives do you undertake? TribalVision's favorite community-service initiative is participating in Children's Friend's annual Spirit of Giving Holiday Drive. Every year we sponsor three to four families with multiple children.