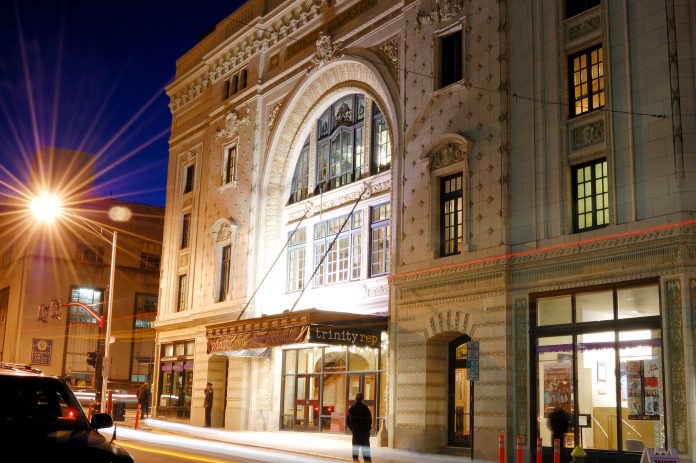 PROVIDENCE – As the nonprofit theater pursues a 20 percent increase in subscriptions, on Monday, Trinity Repertory Company announced the receipt of a $255,000 multi-year grant from the Rhode Island Foundation to support its growth.
At the end of the 2017-2018 season, the theater had 3,724 subscribers – which it hopes to burgeon by nearly 750 through a three-year strategic plan.
"With our strategic plan and this funding, Trinity Rep's goal is to create impactful programs and sustainable revenue streams that will enable the organization to serve Rhode Island with outstanding arts and arts learning experiences, and transition from surviving to thriving," said Tom Parrish, Trinity Rep. executive director, in a statement. 
The theater's strategic plan is based on a tri-cornered platform: "Great Art, Great Business and Great Place to Be" based on pursuing theatrical programming, the Brown University/Trinity Rep. MFA degree, development of patronage and improvement in facilities.
"This grant reflects our confidence in the quality of Trinity's long-term planning as well as its unique role as a cornerstone of the local arts scene, as an anchor in downtown Providence and as an institution that brings Rhode Island regional and national recognition," said Jenny Pereira, the foundation's director of grant programs, in the release.
Paid over three years, the $255,000 grant comes after the foundation recognized Trinity Rep with a 2017 Best Practice Award for its strategic planning process.
Emily Gowdey-Backus is a staff writer for PBN. You can follow her on Twitter @FlashGowdey or contact her via email, gowdey-backus@pbn.com.