PROVIDENCE – Two Brown University faculty members have been chosen by the White House to receive the Presidential Early Career Award in Science and Engineering, given to scientists and engineers in the early stages of their research careers who are already showing great promise.
Sohini Ramachandran, an associate professor in the Department of Ecology and Evolutionary Biology, and Anita Shukla, an assistant professor in the School of Engineering, were among those selected by the honor for showing "exceptional promise for leadership in science and technology," according to the White House.
The 314 recipients were announced by President Donald Trump in a news release on July 2.
The only other local recipient identified in the news release was Robert Hernandez, Naval Undersea Warfare Center Division Newport.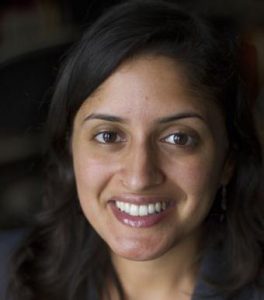 Ramachandran, who is also an associate professor of computer science and director of Brown's Center for Computational Molecular Biology, focuses on developing new computational and statistical methods to sift through massive sets of genomic data, according to Brown.
Shukla's Laboratory for Designer Biomaterials develops smart materials aimed at addressing a range of biomedical challenges with a focus on treatment and detection of infectious diseases, Brown said. Her work includes developing new drug delivery systems in the form of hydrogels, thin films and nano- and micro-particles, as well as microbial sensors that can detect the presence of harmful bacteria before infections occur.