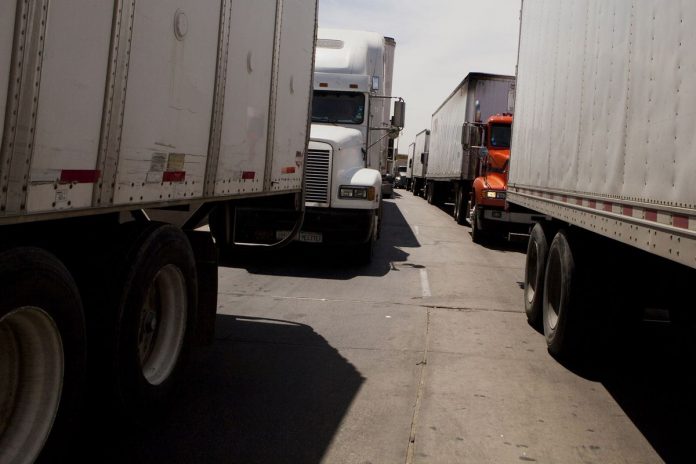 PROVIDENCE – In the second month of operation, the state's controversial truck tolls have collected $664,618, the R.I. Department of Transportation reported Thursday, $65,951 more than the department's monthly estimate.
The number of trucks tolled in the second month of operation, from July 11 to Aug. 10, was 200,746, compared with 188,815 in the first month of operation.
In the first month of operation, the truck tolls collected $625,989.
The department also reported the number of trucks that diverted from Interstate 95 to travel Route 3 that previously regularly used I-95 was four trucks per day, compared with the 300 diversions estimated by an outside consulting firm in 2017.
In total, 12 tolling locations have been planned for implementation around the state.
The truck tolls are part of the RhodeWorks infrastructure project. Each toll is associated with a bridge in the state that will undergo reconstruction and/or rehabilitation. Funds from the tolls will be used to support those specific projects.
The project has been challenged by the trucking industry, which claims the tolls are unfairly targeting out-of-state commerce. The American Trucking Association has also filed a complaint in U.S. District Court over the matter. RIDOT issued a statement at the time that said it had expected the lawsuit.
Chris Bergenheim is the PBN web editor. Email him at Bergenheim@PBN.com.