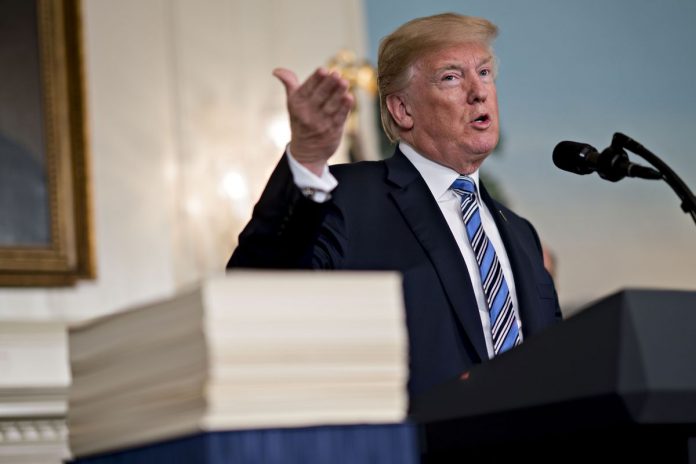 NEW YORK – The United States budget deficit widened by 16 percent to $607 billion three-quarters of the way through Donald Trump's first full fiscal year as president, as spending accelerated faster than revenue.
The shortfall in the nine months through June was larger than the $523 billion gap in the same period of fiscal 2017, according to a report from the Treasury Department released Thursday. Revenue rose to $2.54 trillion in the period, up 1.3 percent from a year earlier. Spending rose 3.9 percent to $3.15 trillion.
In December, Trump signed into law about $1.5 trillion in tax cuts intended to boost economic growth, wages and investment. While the economy likely quickened in the second quarter from the first three months of the year, revenue in the April-June period totaled $1.04 trillion, up slightly from $1.03 trillion in the same period a year earlier.
The budget gap narrowed last month to $74.9 billion, from a $90.2 billion deficit in June 2017, the report showed.
Reade Pickert is a reporter for Bloomberg News.