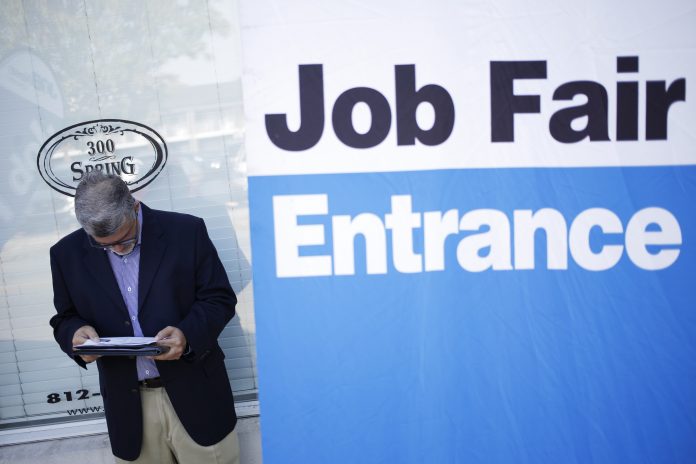 NEW YORK – United States filings for unemployment benefits fell last week to the lowest in almost five decades, indicating a tight job market, Labor Department figures showed Thursday.
Highlights of jobless claims (Week ended Sept. 1)
Jobless claims decreased by 10,000 to 203,000, the lowest since Dec. 1969 (estimated 213,000)
Continuing claims fell by 3,000 to 1.7 million, the lowest since mid- June, in week ended Aug. 25 (data reported with one-week lag)
Four-week average of initial claims, a less-volatile measure than the weekly figure, declined to 209,500, also the lowest since Dec. 1969, from 212,250
Key takeaways
Thursday's figures, coming before the main jobs report is released Friday, show employment continued to improve in late August. Jobless-claims figures can be more volatile around holidays, such as the U.S. Labor Day observed on Monday.
Even so, the figures add to signs businesses are keeping existing staff and adding new workers to help meet demand being boosted by tax cuts in the 10th year of the economic expansion.
Other details
Prior week's reading was unrevised at 213,000
Unemployment rate among people eligible for benefits was unchanged at 1.2 percent California, Hawaii, Kansas, Maine, Puerto Rico and Virginia had estimated claims last week, the Labor Department said
Jeff Kearns is a reporter for Bloomberg News.