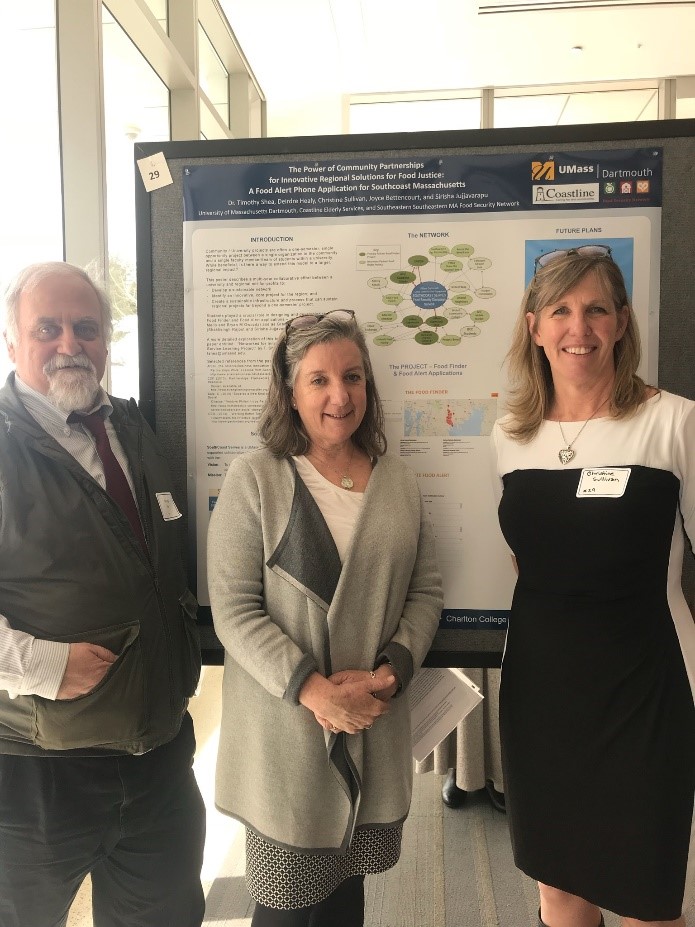 DARTMOUTH – University of Massachusetts Dartmouth associate professor Timothy Shea is hoping a computer-based solution will bridge the gap between those fighting hunger and the resources they need to survive.
In partnership with Southcoast Services, Shea, an assistant professor of decision and information sciences, is building a smartphone app that will do just that. The app's food-finder capabilities will connect users with local resources while its food-alert function will provide organizations with nutritional resources to advertise their inventory.
Those organizations offering food through the app include farms, grocery stores and no-charge food distributors.
As of mid-August, the app was still in the testing phase but the web version has gone live.
Hoping to spread awareness of the app and the plight of local, food-insecure residents, Shea appeared with Deirdre Healy from UMass Dartmouth's Leduc Center for Civic Engagement, Christine Sullivan of the 4C Collaborative and Coastline Elderly Services, Joyce Bettencourt of the Southeastern Massachusetts Food Security Network, as well as several undergraduate and graduate students at a recent publicity event.
Emily Gowdey-Backus is a staff writer for PBN. You can follow her on Twitter @FlashGowdey or contact her via email, gowdey-backus@pbn.com.