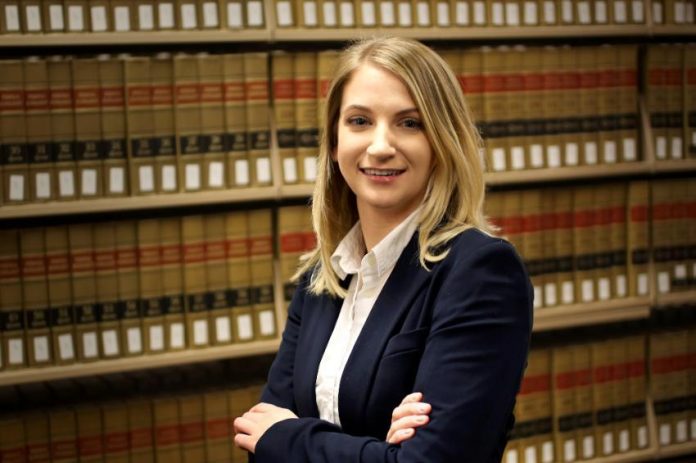 DARTMOUTH – University of Massachusetts School of Law student Kayla Venckauskas was selected as a 2018 fellow in the Rappaport Fellows Program in Law and Public Policy, a paid summer internship for law students interested in public service.
A 2019 Juris Doctor candidate from Middleboro, Mass., Venckauskas is the fourth UMass Law Rappaport Fellow in as many years. She will intern at the Massachusetts State House in the office of Massachusetts state Sen. Mark Montigny, D-New Bedford.
There, said Venckauskas in a statement, "I'll be … focusing on public policy issues with a main concentration on animal rights. … I'll be involved in the process of creating and enacting legislation and I'll join the senator and his team during sessions and other legislative committee meetings."
"Kayla's selection as a Rappaport Fellow is a testament to her deep talent, commitment and dynamism, which indeed is emblematic of our student body as a whole," said Dean Eric Mitnick in prepared remarks.
Venckauskas serves as the president of the Student Animal Legal Defense Fund and is the incoming editor-in-chief of the UMass Law Review.
Previous UMass Law Rappaport Fellows interned at the city of Boston's Office of Women's Advancement and the Massachusetts Department of Elementary and Secondary Education.
Emily Gowdey-Backus is a staff writer for PBN. You can follow her on Twitter @FlashGowdey or contact her via email, gowdey-backus@pbn.com.