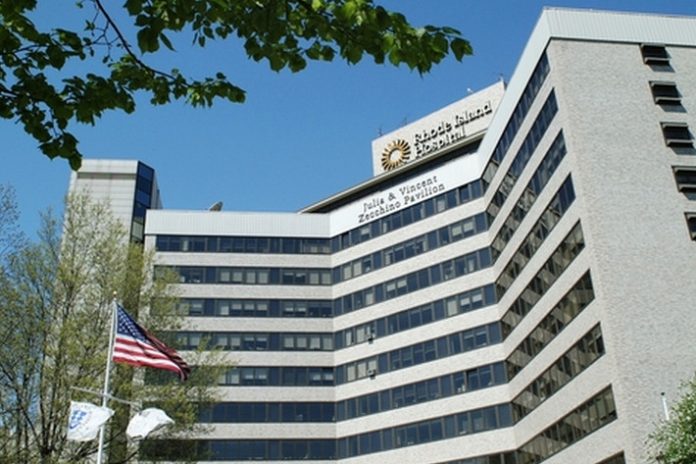 PROVIDENCE – The United Nurses and Allied Professionals Local 5098 approved a five-year contract with Rhode Island Hospital late Wednesday night.
The vote ends a contentious contract negotiation that led to a strike, both sides filing unfair labor practice complaints and both sides engaging in other hardball negotiating tactics that started when UNAP's contact ended on June 30.
The union had previously voted down two other negotiated contracts before approving the most recently negotiated contract Wednesday, which it said members approved "unanimously" Wednesday.
"I'm proud of all UNAP members who stood up and raised their voice to win a fair and competitive contract at Rhode Island Hospital. This has been a long, and at times, difficult process, but I believe we made significant gains for front-line caregivers and our patients by remaining committed to the common principles and commitment to care that bind us," said Frank Sims, UNAP Local 5098 president, in a statement.
Rhode Island Hospital also released a statement Wednesday night praising the vote results.
"We are pleased that the members of United Nurses and Allied Professionals, the union representing 2,400 nurses and allied health professionals at Rhode Island Hospital, have ratified a new 5-year contract. With competitive wage increases, a strong benefits package and a new joint labor management committee to focus on staffing, equipment and supplies, this contract paves the way for a productive working relationship moving forward."
The contract includes across-the-board salary increases for union members, new humanitarian and military leave guidelines, the continuation of the existing union health insurance plan and the creation of a staffing, equipment and supplies committee, comprised of union and administration members as well as an independent facilitator to address staffing and resource concerns and make recommendations to the hospital administration.
"Much appreciation and recognition was expressed for the efforts of our staff to ensure continuity of high-quality care throughout this process and the extraordinary work of both negotiation teams for working tirelessly to reach this agreement," concluded the statement from Rhode Island Hospital.
Lifespan outlined other details of the agreement, following a tentative deal with union negotiators, earlier in the week. Read those here.
Chris Bergenheim is the PBN web editor. He can be reached at Bergenheim@PBN.com.