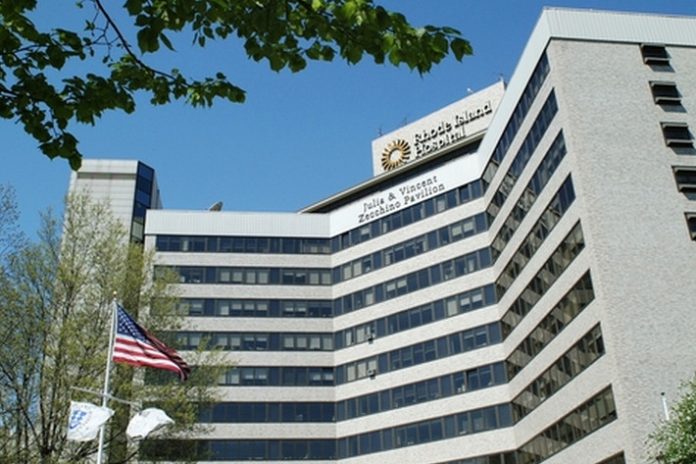 PROVIDENCE – The United Nurses and Allied Professionals Local 5098 followed up their rejection of a tentative three-year agreement reached with Lifespan for contracts with employees at Rhode Island Hospital with a 10-day strike notice to the facility Friday.
The strike will begin Monday, July 23 at 3 p.m. and continue through Thursday, July 26, at 3 p.m.
UNAP Local 5098 will make an unconditional offer to return to work at that time.
A copy of the strike notice was sent electronically and via fax and US mail to Lifespan this afternoon. UNAP represents more than 2,400 nurses, therapists, technologists and other allied health professionals at Rhode Island and Hasbro Children's Hospitals.
"We do not take this step lightly and urge Lifespan executives to return to the bargaining table as quickly as possible so that a fair and competitive deal may be reached," said Frank Sims, president of UNAP Local 5098.
"The hospital is extremely disappointed by the union's decision, considering the generous contract offer made by the hospital – a proposal that the union's own leadership endorsed. This is unfortunate for the patients, the hospital and the entire community," Lifespan said about the strike notice.
Ray Sullivan, UNAP spokesman, said union negotiators agreed to take the contract offer to their members, but that is not the same as endorsing it.
"The leaders of the bargaining team thought that it was an appropriate time to bring the proposal to their members," Sullivan said. He said the claim that negotiators had accepted the terms of the contract offer was disingenuous and appeared an attempt to create division between the bargaining team and union membership.
"It's not going to work," Sullivan said. "This contract was resoundingly rejected by the members. The union stands 100 percent united in asking to have a fair and competitive contract that honors the hard work and sacrifice of all our members."
Earlier Friday, when UNAP members announced they'd voted Thursday to reject Lifespan's contract offer, Rhode Island Hospital said it was ready to staff the hospital in the event of a strike.
"Patient care and safety is our first priority, and we are equipped to keep that promise. As the region's only Level 1 Trauma Center and a safety net to thousands, Rhode Island Hospital has been preparing for what leadership thought was a remote possibility of a strike. We have developed a comprehensive plan to adequately staff our hospital and meet the needs of our patients. Ideally, we want Rhode Island Hospital nurses caring for our patients, but, in the event of a strike, the hospital is fully prepared to deliver the care our patients need at optimal staffing levels," Lifespan said in a statement about the strike notice.
Lifespan added that the average compensation paid to full-time UNAP-represented employees is $115,000. It said the proposed salary increases of 6.1 to 21.5 percent over the life of the proposed contract competitively positions the hospital to attract and retain employees.
"Our comprehensive non-deductible health and dental plans set us apart from most employers, and our newly offered 6 percent 401k match and performance bonus, and enhanced professional development program further enhance the value of the package offered," Lifespan stated, "We remain committed to a fair and sustainable contract."
Rob Borkowski is a PBN staff writer. Email himat Borkowski@PBN.com.