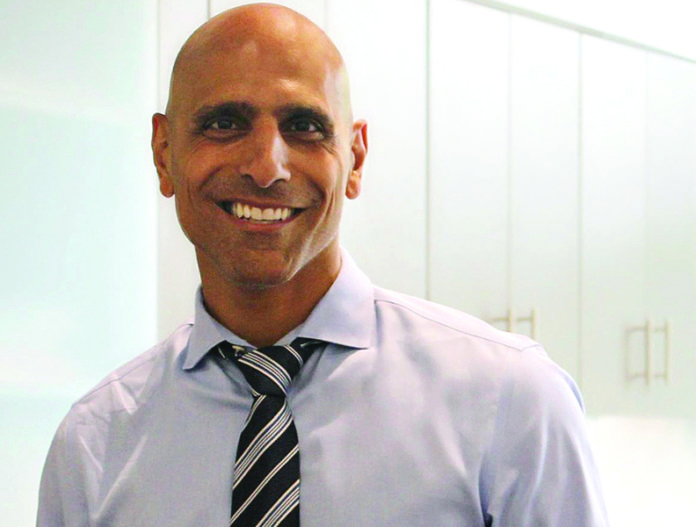 PROVIDENCE – Dr. Ramin Tabaddor, a fellowship-trained and CAQ-certified sports medicine orthopedist with a special concentration in hip- and pelvic-related disorders, has joined University Orthopedics at its new East Greenwich location as director of sports medicine.
Tabaddor has been a practicing orthopedic surgeon since 2009.
"We welcome Dr. Tabaddor to the practice," said Dr. Edward Akelman, president of University Orthopedics, which includes more than 30 board-certified orthopedic surgeons.
The addition of Tabaddor will help to ensure all patients, requiring both surgical and nonsurgical treatment, continue to receive the highest quality orthopedic care available, he said.
"In addition to the wealth of knowledge and insight he brings to his position, he is also committed to a higher level of patient care. This dedication to enhanced patient outcomes is at the heart of our practice and we are pleased to add Dr. Tabaddor to our group," Akelman said.
Tabaddor's specialty includes femoroacetabular impingement, gluteus medius tears, athletic pubalgia and iliopsoas tendon tears. Tabaddor treats a wide range of sports-related injuries and has specialized training in hip arthroscopy. He holds an undergraduate degree from Boston University and an M.D. from Boston University School of Medicine.
Tabaddor completed his medical residency at Brigham & Women's Hospital and his orthopedic residency at Harvard Combined Orthopedic Residency Program, where he also served as chief administrative resident.
Tabaddor lives in Providence. He has been the team doctor for University of Rhode Island Athletics, volunteers for the U.S. Gymnastics Association and U.S. In-line Speed Skating Team, and is a member of the Sports Medicine Committee of the Federation of International Rollersports, Special Olympics Rhode Island and a board member of the Sports Medicine Advisory Committee of the Rhode Island Interscholastic League.
University Orthopedics is a regional Center for Orthopedics, Sports Medicine and Rehabilitation, with clinic locations in Providence, Middletown, East Greenwich and Barrington.
Rob Borkowski is a PBN contributing writer.