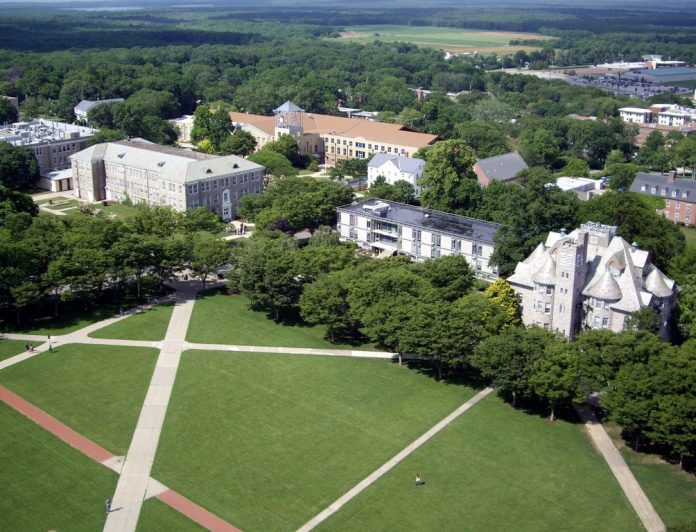 SOUTH KINGSTOWN – The University of Rhode Island has established a new endowed professorship for the College of Business with a $1 million commitment from Fredrick J. Newton III and and Susan Newton, the university announced Thursday.
The endowment, called the Fred '78 and Susan Newton Endowed Professorship in Human Resource Management will be used to recruit and retain faculty for the College of Business, the school said.
"The University of Rhode Island is a place that gave me many opportunities," said Newton in a statement. "Susan and I are delighted to do what we can to provide new opportunities for today's students. We see this professorship as a way to have a broad and lasting impact."
URI also said that endowment will serve as a cornerstone of the 2017-2022 Strategic Impact Plan, aimed at expanding research, scholarship and efforts to "enhance the academic experience for students."
The Newtons have previously established two endowed scholarships, according to URI, and have made several gifts to university-related organizations in the past. Newton is also a member of the executive committee of the URI Foundation board of directors.
"The Newtons' support demonstrates remarkable leadership as well as confidence in the future of the University of Rhode Island," stated URI Provost Donald H. DeHayes. "Endowed professorships are crucial to URI's mission; they advance our efforts in research and teaching, while carrying the potential to influence generations of students."
Chris Bergenheim is the PBN web editor.