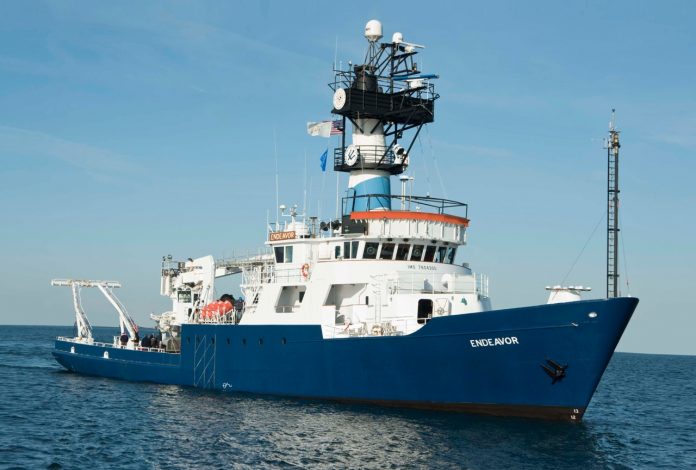 NARRAGANSETT – Eleven University of Rhode Island students and several scientists have departed for a six-day expedition aboard URI's research vessel Endeavor to research the interaction among whales, zooplankton and other environmental elements in waters off southeastern New England.
The research is essential for management and conservation decisions regarding marine species such as the endangered North Atlantic right whale, URI said.
The ship departed from the URI Graduate School of Oceanography on Thursday. The 11 students are members of the URI Honors Program and are led by assistant professor of oceanography Melissa Omand, chief scientist and GSO graduate student Christopher Orphanides, along with other scientists and personnel from URI's Inner Space Center.
Students and scientists on Endeavor will also broadcast live on Earth Day, April 22, to classrooms around the country.