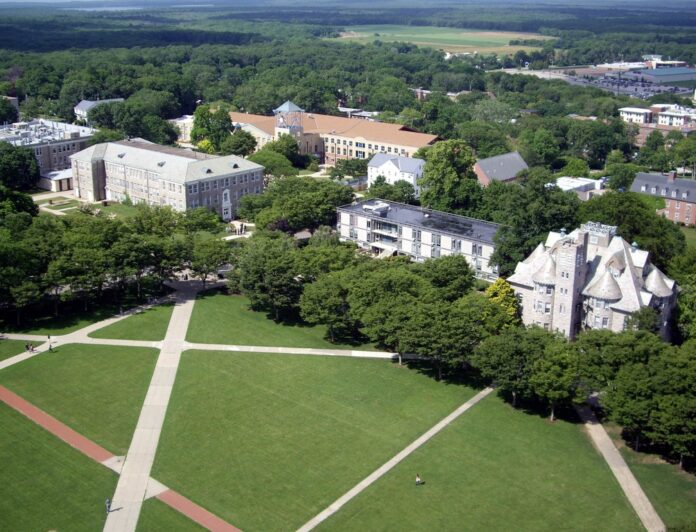 SOUTH KINGSTOWN – According to Gaurav Khanna, physics professor at the University of Rhode Island, the nature of scientific research has been over the past few decades been transformed in large part because of the dramatic increase in the performance and capabilities of computer hardware, as well as the development of algorithms.
Khanna says computation is now regularly used for simulating complex physical problems. Such problems that are simulated, he says, are life sciences, climate modeling, weather prediction, design of airplanes and engines, and the study of star formation and black holes, among many others. Now, there will be a new center on the URI campus to further grow interdisciplinary and multidisciplinary computational research in these areas.
The university announced Wednesday that on Jan. 23 it will launch the URI Center for Computational Research, which URI says will help keep the educational institution at the forefront of high-performance computing, machine learning, artificial intelligence, quantum computing and data science methods and technology.
URI said Khanna – the university's founding director of research computing – will lead the center and be staffed by URI's ITS Research Computing team. Establishing the new center, a multi-million-dollar initiative funded through federal grants and earmarks, also comes on the heels of URI becoming the first academic institution outside Massachusetts to join the Massachusetts Green High-Performance Computing Center back over the summer.
Khanna told Providence Business News that by providing a unified focal point for computational research, the new center will highlight the accomplishments of many scientists across URI, provide support and collaboration opportunities within and externally, and establish the university as an active center of excellence in the computational-focused disciplines.
"This will, in turn, will make URI researchers more competitive in obtaining external funding, will enhance the retention of faculty involved in computing and make the university more attractive to future hires," Khanna said.
Among the research areas the center will support, Khanna said, will cover almost all aspects of science and engineering. Among them he says are computationally simulating astrophysical bodies, such as black holes, and studying storm surges on the Rhode Island coastline. Khanna said other projects the center will be involved in will be using AI techniques to identify plastic particles in many high-resolution images of Narragansett Bay that have been collected over the last few years by URI researchers.
Khanna said more than 100 faculty researchers and several hundred students, particularly graduate student researchers, will be involved with the new center at URI. The center will also be governed by URI's Faculty Senate committee and Karlis Kaugars, the university's chief information officer. Kaugars said in a statement the formation of the new center "represents the next step in the evolution of research computing at URI."
James Bessette is the PBN special projects editor, and also covers the nonprofit and education sectors. You may reach him at Bessette@PBN.com. You may also follow him on Twitter at @James_Bessette.

Want to share this story? Click Here to purchase a link that allows anyone to read it on any device whether or not they are a subscriber.