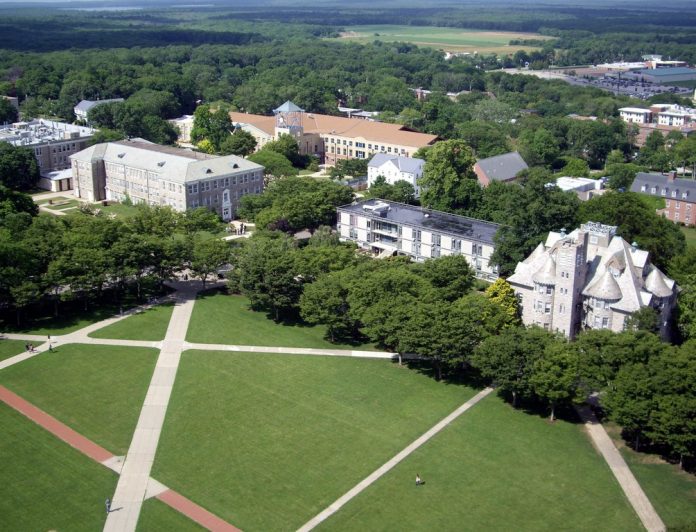 PROVIDENCE – The University of Rhode Island and Wheaton College, as well as eight additional colleges and universities from across New England, announced they had formed a collaborative group known as the New England Humanities Consortium on Tuesday.
The consortium will be focused on the interdisciplinary exchange and development of innovative programming that will be open to faculty, students and the communities that the colleges and universities serve around the region.
The NEHC was launched with the support of a $100,000 Andrew W. Mellon Foundation grant.
"Collectively, our voices are stronger to elevate our disciplines' dialogue and their impact in society," said Annu Palakunnathu Matthew, director of URI's Center for the Humanities – the arm of URI which will participate in the NEHC, in a statement.
Collaboration will center on work in the fields of history, language, art, literature and philosophy.
Amherst College, Colby College, Dartmouth College, Northeastern University, Tufts University, the University of Connecticut, the University of New Hampshire, the University of Vermont and Wellesley College – along with URI and Wheaton – represent the founding institutions of the NEHC.
Michael Lynch, director of the UConn Humanities Institute, will serve as the inaugural NEHC executive director.
In prepared remarks he noted of the appointment: "The Northeast is a worldwide center for research in the humanities and this consortium will allow us to do something genuinely new — to embark on initiatives that no single institution could accomplish on their own."
Two pilot programs, as well as the establishment of administrative practices, will be funded by the Andrew W. Mellon Foundation grant. The first is the creation of a working group to support and mentor research collaborations among faculty of color in New England. The second pilot program is a lecture series entitled "Time's Up: What Now?" which will transport students, faculty and speakers among some of the NEHC campuses as a model for possible future joint events.
Emily Gowdey-Backus is a staff writer for PBN. You can follow her on Twitter @FlashGowdey or contact her via email, gowdey-backus@pbn.com.