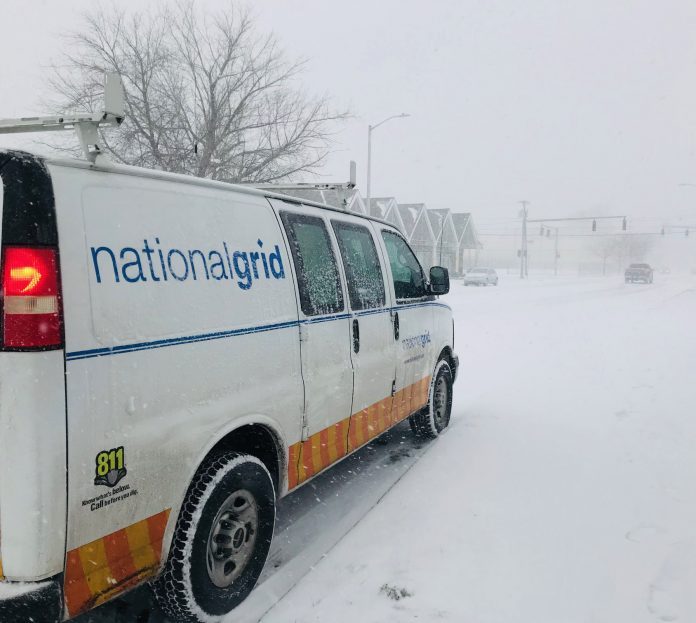 WARWICK – State utility regulators voted Monday to approve higher winter electricity rates, beginning in October, but this time the increases are planned to last all year.
National Grid Rhode Island requested the higher rates to help the company pay for higher winter energy purchasing costs. The company had suggested steeper increases lasting only six months or an alternative 12-month plan to spread out the costs to ratepayers.
Instead, the three-member Public Utilities Commission opted for a compromise, having ratepayers pay most of the increases in the first six months, then pay lower increases for the remaining six months through September 2019.
As a result, most homes and small businesses will see double-digit increases, often around 13 percent, in their monthly electric charges from October through March.
Then most of those customers are projected to see single-digit increases, often less than 5 percent, from April through September. The rates from April through September are currently projections and will be firmed up pending future filings from National Grid, regulators said.
The last time state regulators extended Rhode Island's winter electric rates beyond six months was 2015, although rates stayed the same that year over the entire 12-month period. This year, regulators decided to make the rates highest in the first six months to encourage customers to conserve energy during the fall and winter.
Monday's action came after the commission voted Friday to approve a separate three-year package of electric and natural gas distribution rate changes. Under that plan, most of National Grid's residential and commercial customers in Rhode Island generally will see increases of 1 percent to 5 percent in their monthly bills on top of increases from the higher winter rates.
Some customers, especially low-income households, will see decreases in the portions of their bills tied to the distribution rates.
National Grid applauded Monday's decision.
"As we expressed at the time of our filing, these high energy prices are a major concern for us and our customers," National Grid said after Monday's vote. "This is a regional issue facing all of New England.
"The commission's decision to implement the balanced seasonal impact rate suggested by the [state] Division of Public Utilities & Carriers is a reasonable path forward to address this current situation," National Grid said.
"Not only will it lessen the increase on customers' bills," the company added, "but it will continue to set seasonal price signals to encourage conservation and energy efficiency measures when costs are greater in the winter months."
In its recommendation, the division noted that energy purchasing prices typically rise in the winter with demand for natural gas heating, but it called the jump this year "unusually high."
"The higher winter prices this year are being exacerbated by unprecedented higher capacity prices in the wholesale market being administered regionally by ISO New England," the division wrote.
ISO New England is a nonprofit regional electricity transmission organization that serves all six New England states.
With the rates approved Monday, the price National Grid charges Rhode Island residential customers for electricity will rise to 10.990 cents per kilowatt hour from October through March from the current price of 8.486 cents per hour.
The increase will raise electric bills by $13.04 cents for a home using 500 kilowatt hours of electricity per month.
Then, from April through September, the price will drop to 8.996 cents per kilowatt hour, dropping the electric bill by $10.39 for a home using 500 kilowatt hours per month. However, bills still will be slightly higher than what they had been before the winter rates.
Among businesses, the impact on monthly bills for National Grid's small commercial customers will be similar, according to the division.
In addition, Monday's vote included a three-month rate hike plan for National Grid's industrial customers, from October through December, also to cover the company's higher winter energy purchasing costs.
Scott Blake is a PBN staff writer. Email him at Blake@pbn.com.