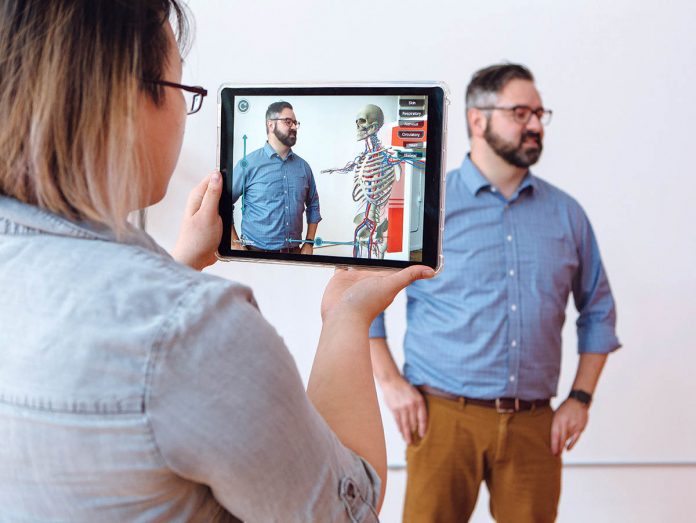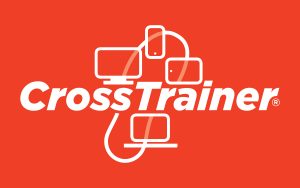 Innovative Companies | Professional Services
---
Brian Boyle's company, CrossTrainer, earned a 2018 PBN Innovative Companies Award by branching out from the graphic-design agency he started in 2005 to create corporate training programs using augmented-reality and virtual-reality technologies.
"AR/VR was my growth plan," he said. "We now have a suite of products geared toward the training industry, taking established training techniques and putting an AR or VR spin on them to make them more immersive, engaging and memorable."
VR training means a multidimensional immersion experience via goggles. AR means augmenting a real-world interactive experience with computer-generated additions, which could be people or other representations.
In partnership with other industry specialists, his company, technically two entities, CrossTrainer eLearning (founded 2013) and CrossTrainer Mixed Reality (founded 2017), has developed AR/VR training programs for Fortune 500 companies across the country.
Soon, the programs will be marketed globally in a variety of industries in which people need to see all sides of the equipment they are learning to sell or manipulate, or even all the angles of the human anatomy that a pharmaceutical product will affect.
CrossTrainer started designing and developing e-learning mainly for the life sciences and pharmacological industry, he said. "But lately we've been hearing from a variety of different industries: retail, fast-food, insurance, engineering, construction," he said.
The results have included a quickly expanding customer base and the need to double his Mixed Reality team since the program began in 2017. He expects his client base to increase by 40 percent in the last quarter of 2018. He is working with potential clients in Europe and Asia on translations for his programs.
He said the technology's success "is just the tip of the iceberg. We have a lot of new and exciting tech in the development pipeline. Mixed reality is going to change the way we live, work and do business. I've seen the future and it's going to be exciting."