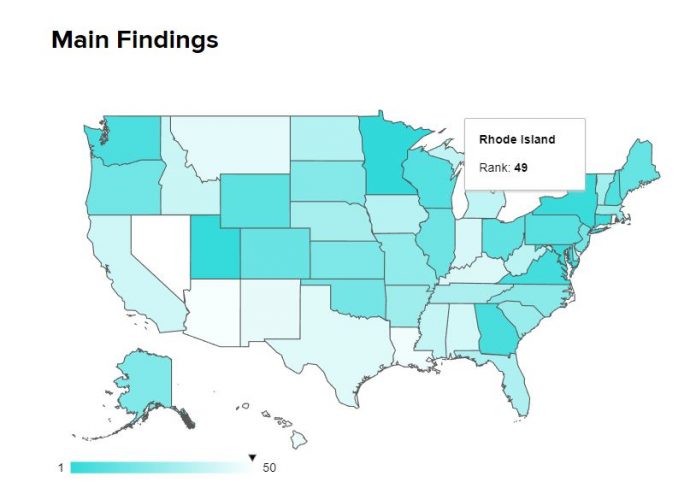 PROVIDENCE – Rhode Island ranked as the second-least charitable state in the United States in WalletHub's most recent report.
The report was based on 18 metrics split into two categories: volunteer service and charitable giving.
Rhode Island ranked last in the United States for overall volunteer service metrics, which included volunteer hours per capita (No. 48 in the country at 21.3), volunteer rate (No. 44 in the U.S. at 20.1 percent) or share of population donating time (No. 47 at 34 percent).
Rhode Island ranked less poorly overall for the charitable giving metrics at No. 33 in the nation. The Ocean state ranked ninth for share of population donating money, 10th for public charities per capita, but No. 45 of share of income donated at 0.89 percent.
Meanwhile, just north of the border, Massachusetts ranked as the No. 26 most charitable state in the U.S. with the No. 8 best ranking for overall charitable giving and ranking No. 41 in the nation for overall volunteer service.
Minnesota ranked No. 1 overall this year, ranking No. 1 for volunteer service and No. 4 for charitable giving. Connecticut ranked highest of any New England state at No. 5 in the U.S. for 2018. Nevada was determined to be the least charitable state, just below Rhode Island.
Rhode Island has consistently ranked poorly in the charitable state rankings, which began in 2014. In 2017, Rhode Island ranked No. 49, the same as this year.
The full rankings from the report may be found online.
Chris Bergenheim is the PBN web editor. Email him at Bergenheim@PBN.com.